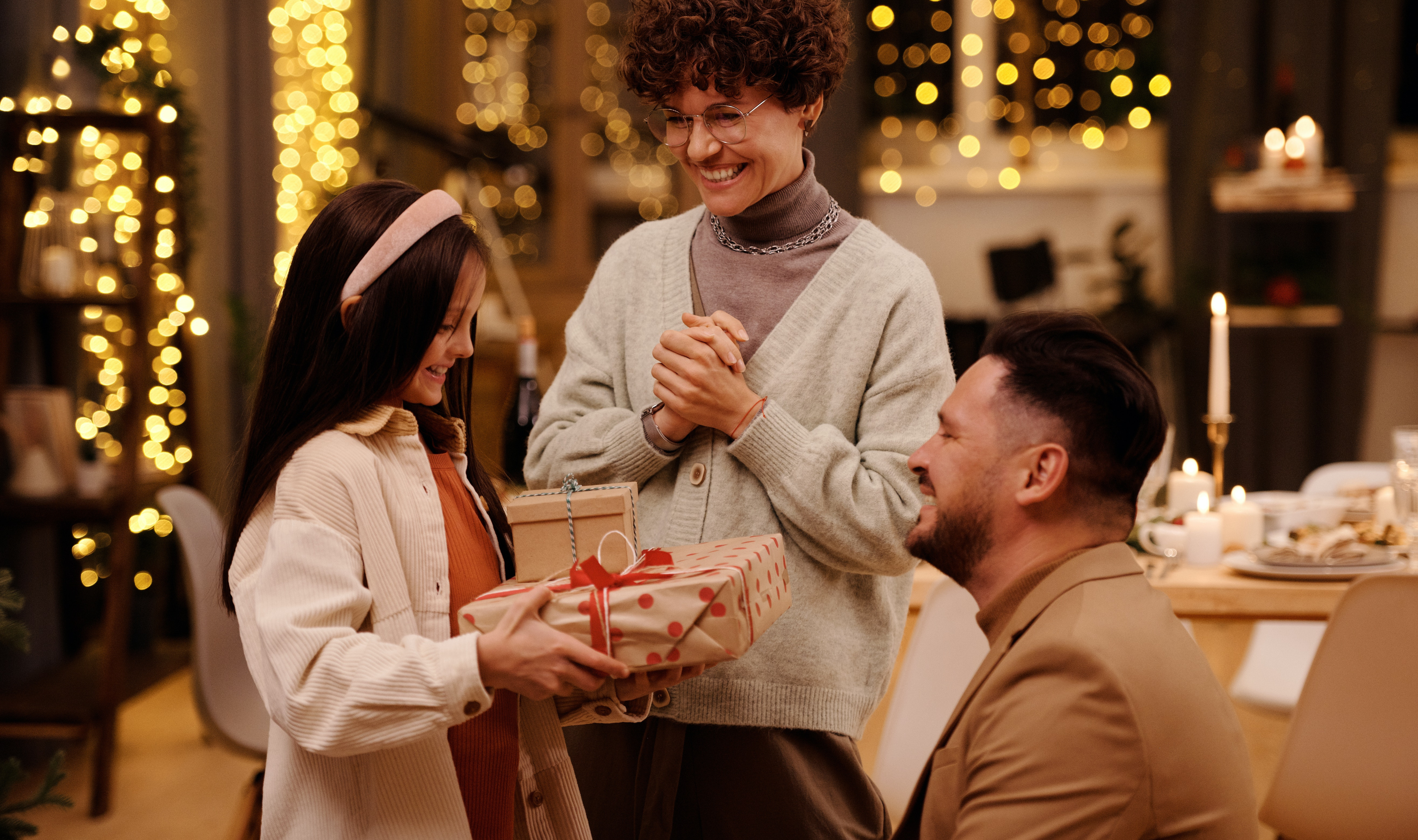 The holidays are just around the corner, temperatures have really dropped now and most people are already wearing their mittens and scarves again. Many people celebrate Christmas with family, friends or acquaintances but even if you celebrate Christmas alone, you can still be spoilt, albeit by yourself. This year again, Firepit-online gives the best tips for original and fun Christmas gifts. Read on quickly!
The perfect gift for your mother, sister or mother-in-law
Does your mother, sister, aunt or mother-in-law love atmospheric decoration in and around the house? Then a Cosiscope gas lantern might be the ideal gift to give. These luxurious gas lanterns can be lit both indoors and outdoors. By means of a simple gas cartridge and a lighter or long match, you ignite the gas and a beautiful flickering flame appears in the lantern. Lanterns come in many different designs and colours. Think for example of the Cosiscoop Bamboo, this lantern has a bamboo base that will look perfect in a colourful living room or veranda. The Cosiscoop XL Taupe, on the other hand, gives a very luxurious look and fits perfectly in a quiet and soft living room. The combination of the thick glass and the pick stones makes this gas lantern a unique mood light for on the coffee table or on a side table in the garden.
Besides a gas lantern, a Swedish torch is also a very nice gift to give and provides a nice atmosphere in the garden. For example, place the CookKing Swedish Torch Stand High in the garden for a fairy light that spreads across the garden.
Your dad the barbecue master
It's a cliché but you often see that the fathers, uncles or fathers-in-law love grilling and baking on a barbecue. There are plenty of gifts for these true barbecue masters in our range too. If you opt for a larger gift, the BonFeu garden fireplaces or fire pits with cooking option are a nice gift, for example. With these garden fireplaces or fire baskets, you not only give a nice present with which someone can start a big fire, with the included grill grid and wok ring (for BonFeu garden fireplaces) you can immediately try out the techniques of outdoor cooking.
Does your father (in law) or uncle already have a barbecue? Then of course there are plenty of accessories that are fun to give. Think of a BonFeu leather apron, a The Bastard cookbook or a real Dutch Oven cast-iron casserole to make a delicious stew or soup.
Christmas presents for everyone
Of course, there is a suitable Christmas present for everyone. Are you completely lacking inspiration or do you want to buy something for someone that probably everyone will like? Below you will find a list of various gifts that will be fun and appropriate for everyone, provided this person enjoys being outdoors:
Swedish torch

(Pizza) serving board & pizza cutter

Small round fire basket

Medium garden fire

Decorative wood storage
Besides these individual gifts, it is always nice to give someone with a barbecue, for example, a nice addition. For example, you can find a grill rack or plancha baking plate for various fire pits. But also a spatula, an apron with barbecue tools or a pancake pan.
Christmas presents under 30 euros
When giving Christmas presents, the gesture is always the most important thing, but an original gift for your loved one or family is much appreciated. Do you want to spend a little less but still want a fun and original gift? Then maybe the following options are something for you to give.
HEAT Fire basket Straight Round (€15.95)

Esschert Oil Lamp Concrete L (€13.95)

BonFeu Smoking Board for fish (€27,50)

La Hacienda Pizza Serving Board (€24,50)

BonFeu Spatula (€12,95)
See all Christmas gifts under €30 on our dedicated landing page.
Christmas gifts under €80
Do you have a bit more to spend? Then we have selected the Christmas gifts below for you!
MOODZ Fire bowl Ø 60 cm (€79.95)
OFYR cookbook 72 recipes (€59.00)
BonFeu BonPlancha ½ Firebowl Ø60 (€59,95)
OFYR Gloves Black (€69,00)
See all Christmas gifts under €80 on our dedicated landing page.
Christmas gift for the whole family
Does your whole family or group of friends love barbecuing but lack a really good outdoor kitchen for extensive grilling, stewing or smoking? Then be sure to check out our selection of barbecue, smoker and plancha cooking units. Brands such as The Bastard, OFYR, BonFeu and La Hacienda offer various cooking units, complete outdoor kitchens or multifunctional garden fireplaces. Indulge yourself and the family with a cool outdoor kitchen like an OFYR 85 or a fun table grill like the Tabl'O.
And from the team at Firepit-online.com, Merry Christmas and a Happy New Year!