With a Sunred patio heater you can enjoy long evenings in the garden!
Sunred is the brand for your patio heater. The brand varies in standing heaters, hanging heaters. The patio heaters have various designs, from very simple designs to a thoughtfully stylish look. Your sunred can be protected with the matching protective covers. Sunred is the brand for your patio.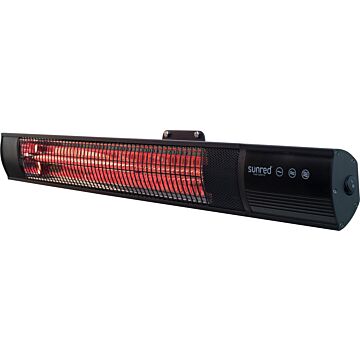 0 Reviews
Lowglare
Maximum Range 23 m²
Special Price
€159.95
Regular Price
€239.00
Ordered before 17.00h,

SAME DAY

shipment

Delivery from

STOCK

Pay later
Sunred is a brand that specialises in patio heaters. With Sunred's products, you can sit outside in the warmth of every season and enjoy delicious snacks and drinks. Even in winter you can enjoy being outside with the efficient and beautiful design of Sunred patio heaters.
Various models
Sunred specialises in patio heaters, from entry-level models to luxury heaters. The nice thing about Sunred's patio heaters is that they have a simple but pleasant design and will not only do their job on any patio, but will also fit in with any style. Therefore, a heater from Sunred is highly recommended.
So you buy all a heater of 2000 watts for up to 15 sqm for 45.00. The range builds up nicely and there is a heater for every terrace to find.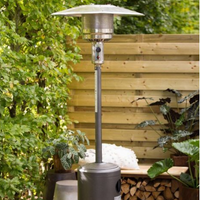 You can also choose between different ways of attaching. There are the Barcelona Heater and the Diamond Silver Wall. Both models are hanging patio heaters and will with a suspension system must be hung.
For larger terraces, there are also standing heaters. Create a good place for the heater to stand and the terrace at the same time pleasant to heat.
Protect your heater
Protecting products left outside is very important for the life of the product. Therefore Sunred sells various protective covers for their heaters. So you can enjoy the wonderful heat time after time without worry and your patio heater remains neat and beautiful. By protecting the heaters they will also continue to perform better.
The protective covers are suitable for the registered models and will then oko the best function on the specified patio heater (s). Through a zipper you can close the cover and your heater will be well beshcermt remain.
Order today before 17h and we will send your package the same day. Do you have questions about Sunred, patio heating or other matters? Contact our customer service through our contact form.