Shop till you drop at Firepit-online.com during Black Friday Week! A fire bowl, Patio heater or electric fireplace, you buy it at Firepit-online.com. The assortment is very wide and features the best brands like BonFeu, OFYR, Dimplex and many more.
Unfortunately, Black Friday Week 2021 has come to an end, but don't worry. It is currently Cyber Monday Week at Firepit-online.com! Score high discounts on MOODZ fire bowls.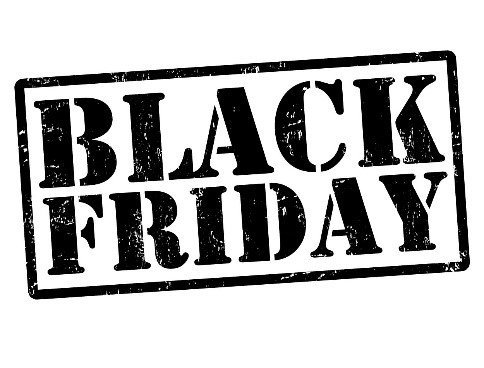 Black Friday at Firepit-Online.com
Black Friday is an annual recurring shopping day. Black Friday falls on the Friday after Thanksgiving, a day when many Americans traditionally begin shopping for Christmas. To attract people to the stores, many stores then advertise special offers. Most Americans even get an extra day off which gives them the opportunity to do extensive Christmas shopping. Since a few years, Black Friday has also become a well-known phenomenon in the Netherlands and many stores participate in the shopping frenzy, including Firepit-Online.com!
When is Black Friday 2021?
This year, Black Friday is on Friday, November 26. Black Friday is the day when many stores apply high discounts and communicate special deals to their customers. The shopping frenzy originates from America and started as a single day but has now grown into a week of great discounts and deals at many stores. Also Firepit-Online.com celebrates a Black Friday Week in which you can buy the most beautiful and luxurious products from November 22 until Cyber Monday.
How long will Black Friday last?
Originally Black Friday is just one day, but at many stores the discounts and deals are presented for at least eight days. So this means that a good week can be enjoyed with lots of attractive deals. For example, there are stores that run their campaigns for a week or there are stores that publish a new daily deal every day. At Firepit-Online.com you can enjoy a week of Black Friday, from Monday 22 November to 28 November. The content of this week will be announced on Monday morning, November 22.
How many times a year is Black Friday?
Black Friday is celebrated once a year, yet often the entire month of November is already dedicated to the discount fest. At Firepit-Online.com you can get the best deals and discounts on selected products as early as November 22, 2021. On 28 November 2021 the Black Friday Week ends and Firepit-Online.com will start the Cyber Monday Week on Monday 29 November 2021. For the Cyber Monday Week, new special deals and discounts are selected so that you remain surprised.
How did Black Friday come about?
Theories on the origins of Black Friday vary, but one theory may sound very logical. The color black comes from the accounting system of America. Losses are written in red and profits are written in black. In order to end the year in the black, there is often still a need to make a profit. In other words, the companies must get into the black. Hence, Black Friday.
In the meantime, Black Friday, like so many American traditions, has blown over to Europe and is now a huge hype in the Netherlands as well. Thanks to well-known campaigns by large retailers, this day has become more widely known in the Netherlands and the number of participating stores has increased dramatically.
Special Black Friday week firebowl deal
Of course Firepit-Online.com also participates in Black Friday! We have set up flaming combi deals and discounts! Read the terms and conditions before you make your purchase so you're well informed.