From robust garden fireplaces and spacious fire bowls up to 200 cm, to gas fireplaces for the garden or terrace. FORNO produces high quality garden items for long fun. With FORNO you can be sure that you will not have to do anything about your garden furnishings in the coming years.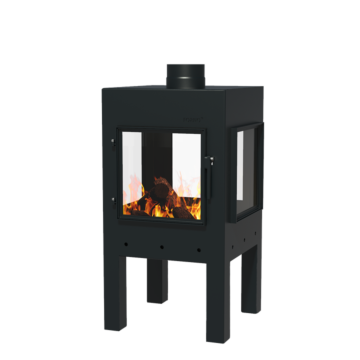 0 Reviews
L 50 x W 50 x H 110 cm
High-quality CortenSteel (74 kg)
Special Price
€2,195.00
Regular Price
€2,495.00
Ordered before 17.00h,

SAME DAY

shipment

Delivery from

STOCK

Pay later
FORNO Corten steel Garden Fires
The products of FORNO are made and designed with care. The brand stands for a neat and modern look with which you can enjoy the warmth and peace that the products will bring you.
The design of FORNO
The products of FORNO stand out because of their sleek and modern designs. The products have been designed with care and all have a solid appearance. As a result, the products fit perfectly into any garden and there is something for everyone. The design is modern and angular. Thus, it is immediately clear which products are from FORNO. The sleek design is very beautiful and contemporary. FORNO products are known for their elegant and timeless design and will appeal to many people.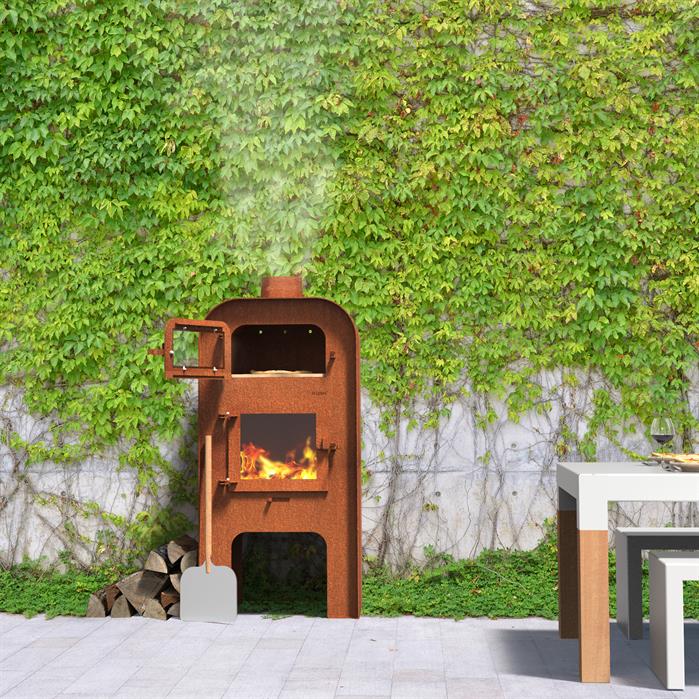 The products
The garden fireplaces are made of various colours of CorTen steel, which means that they cannot rust through and that these products can remain outside for years without any form of rust appearing. The fire bowls are also made of very high quality CorTen steel and will therefore last for years and require little maintenance.
The products of FORNO are almost identical in appearance and all match each other. The range extends from barbecues and fire tables to various wood storage areas and plinths. Thus, you can find a product from FORNO for every category and there is a very wide range of people who find FORNO a good brand.
CorTen steel products
Almost all products from FORNO are made of CorTen steel and are of excellent quality for outdoor use. The articles are sturdy and robust and can easily withstand outdoor influences. CorTen steel will not rust through and can therefore remain outdoors for years. In addition, CorTen steel is a material that does not require any maintenance and responds naturally to nature. At that moment, CorTen steel will rust, but it will not rust through and deteriorate in quality.
Any questions? Feel free to contact us.
Do you have any questions about FORNO products or the CorTen steel material? Please contact us via the contact form or call our customer service on+31 (0)13 545 19 66