MOODZ Fire Bowl CortenSteel
305 Reviews
4.7 out of 5 based on 305 reviews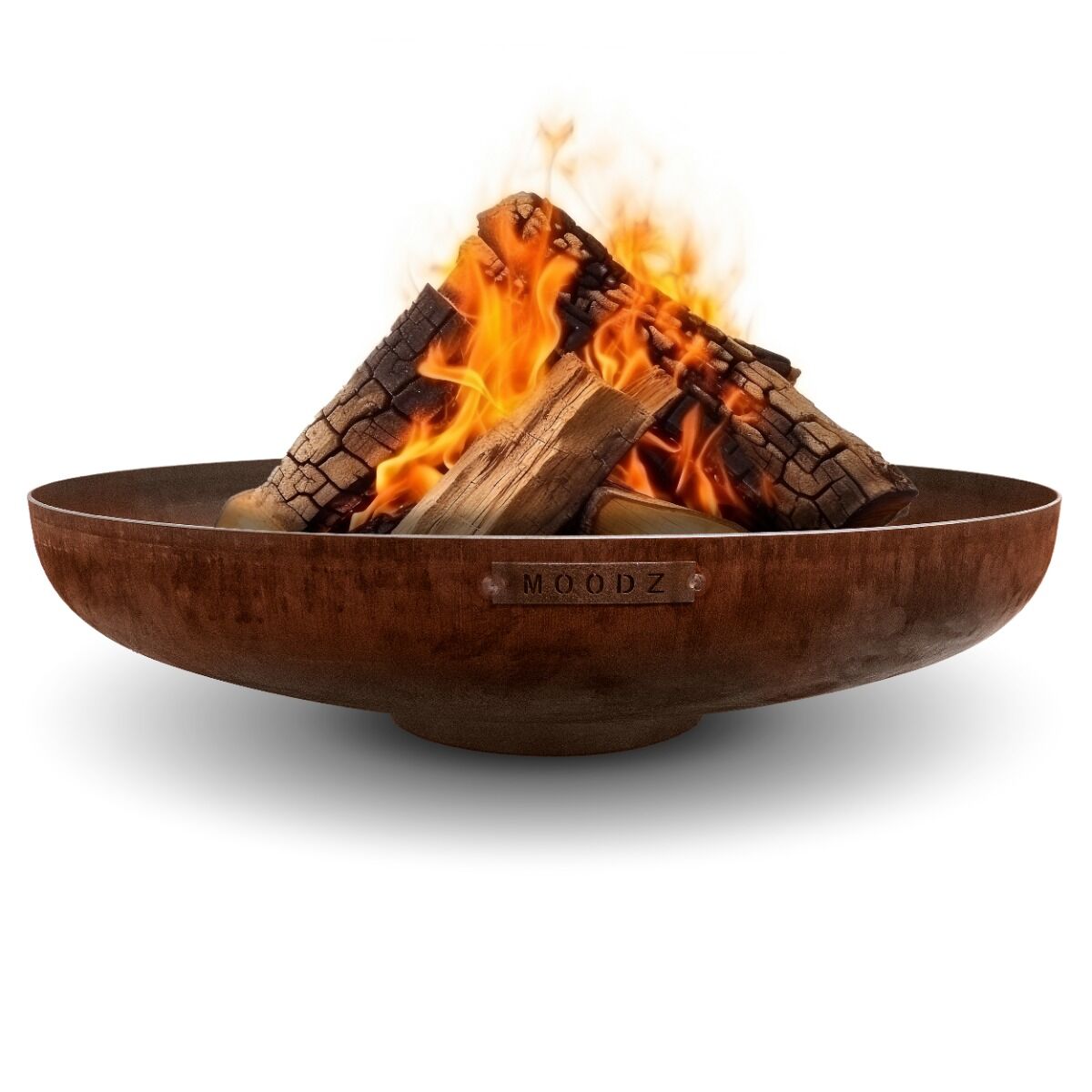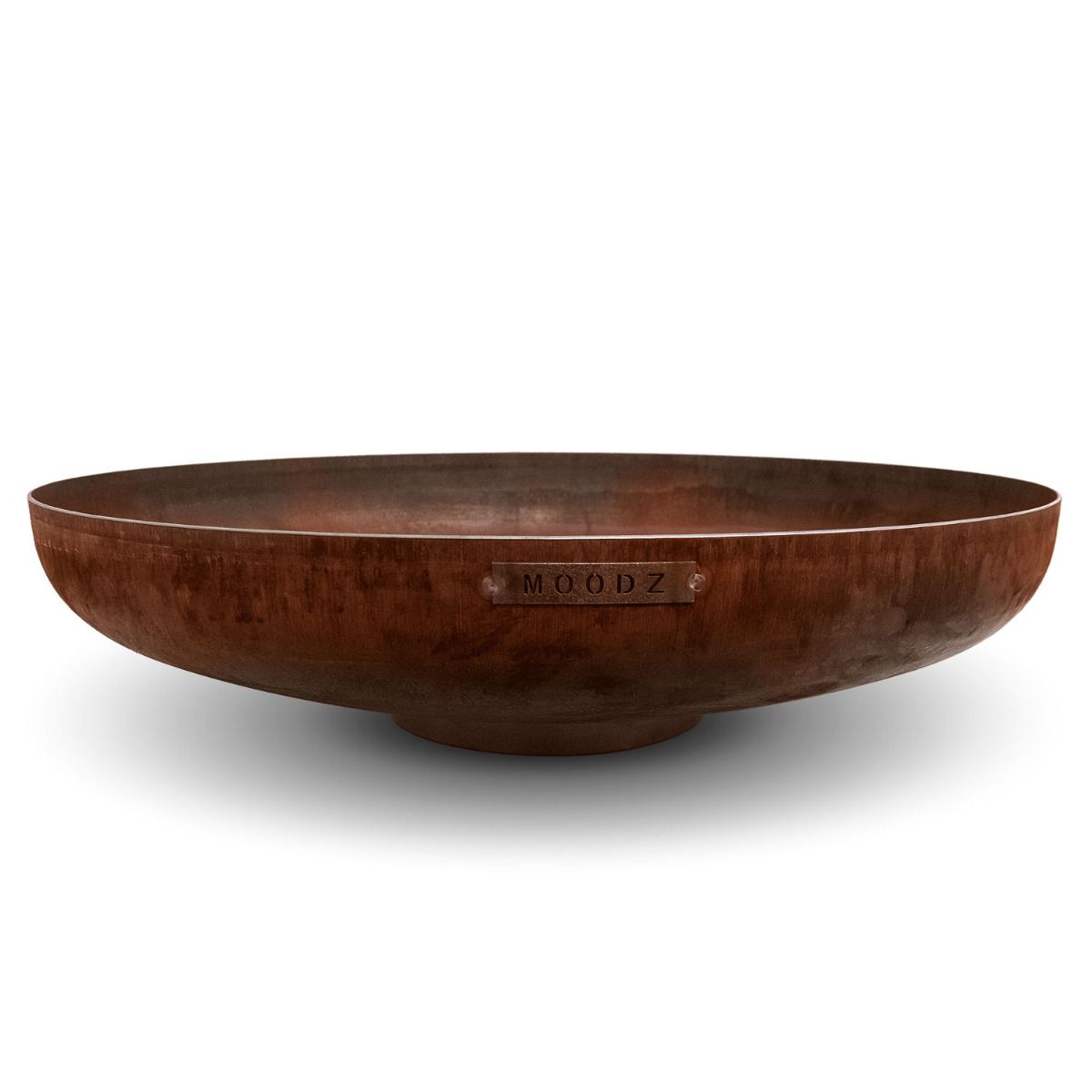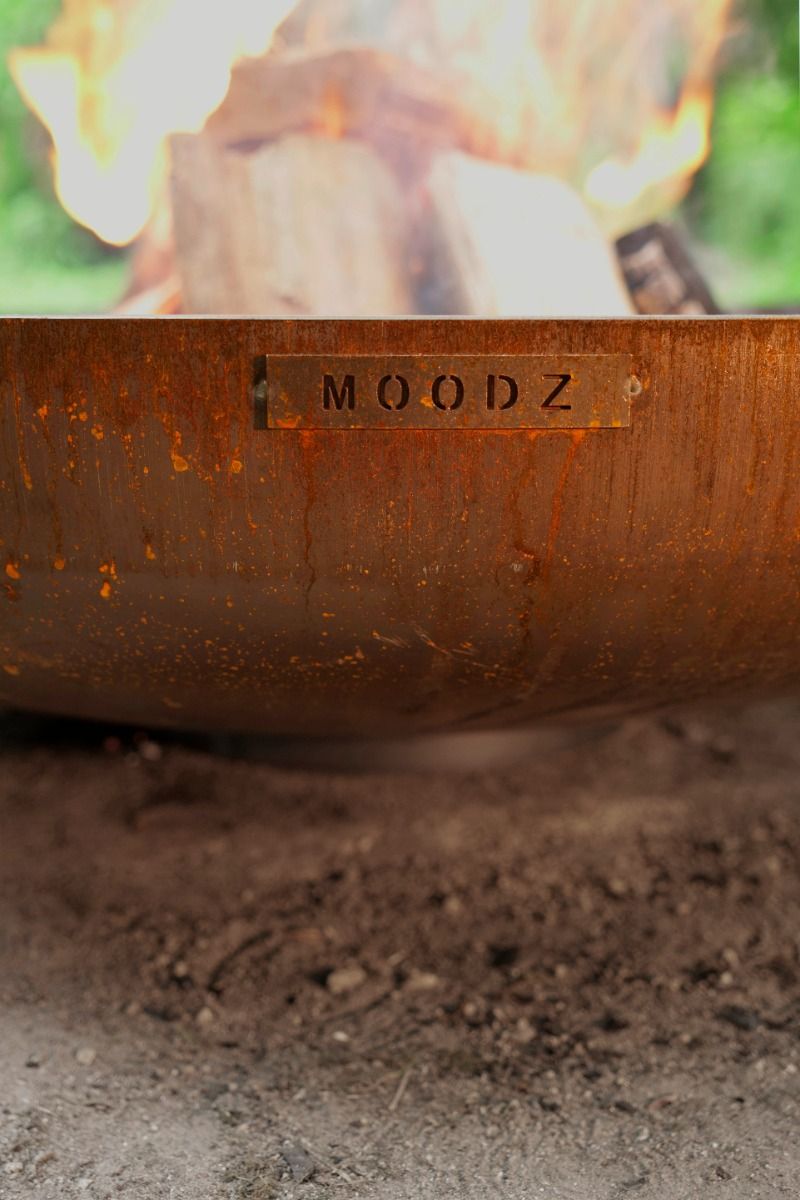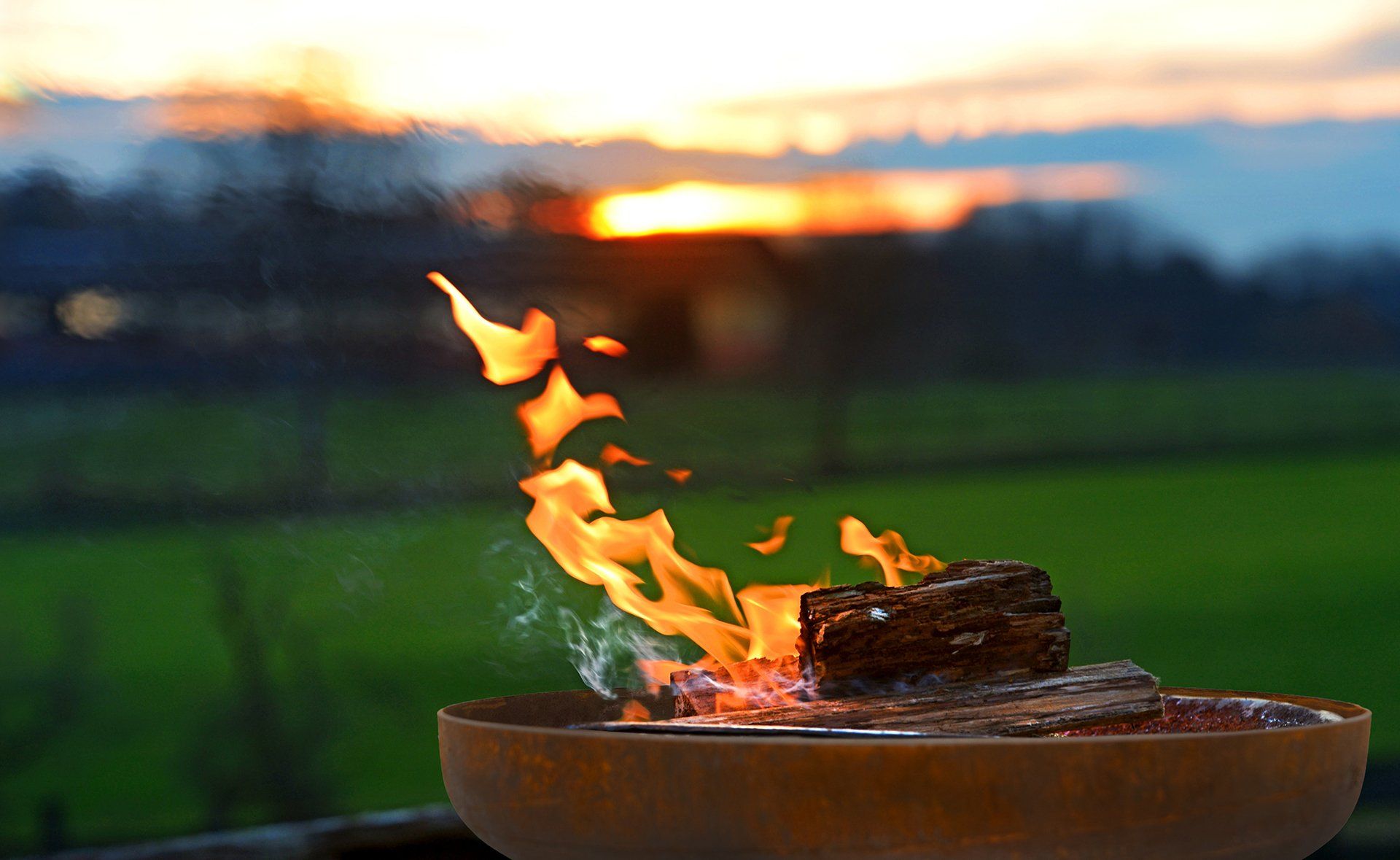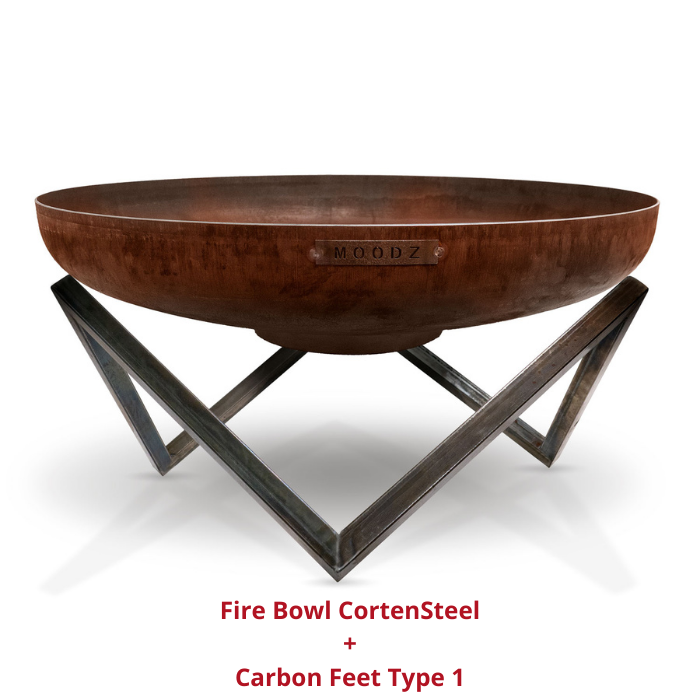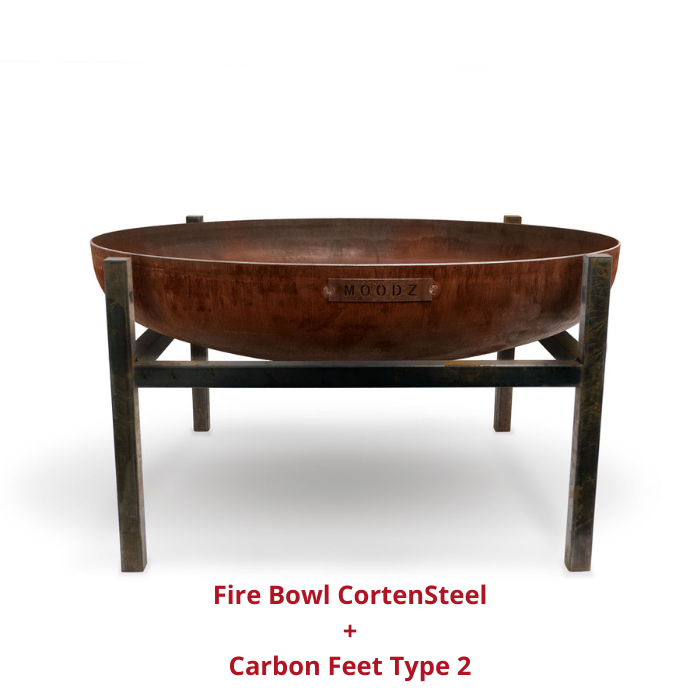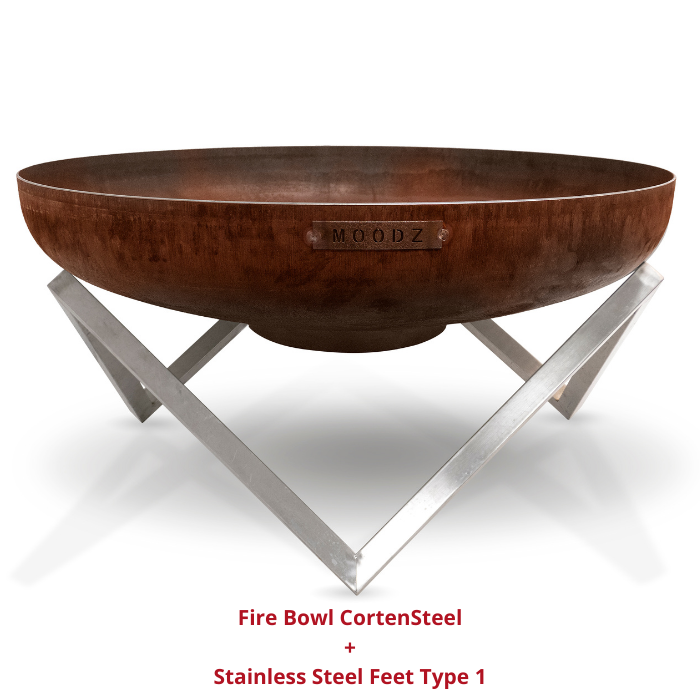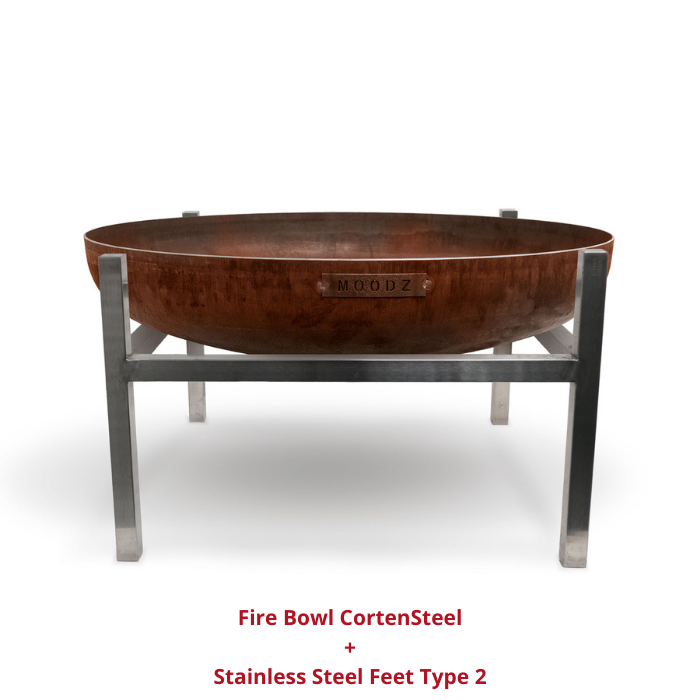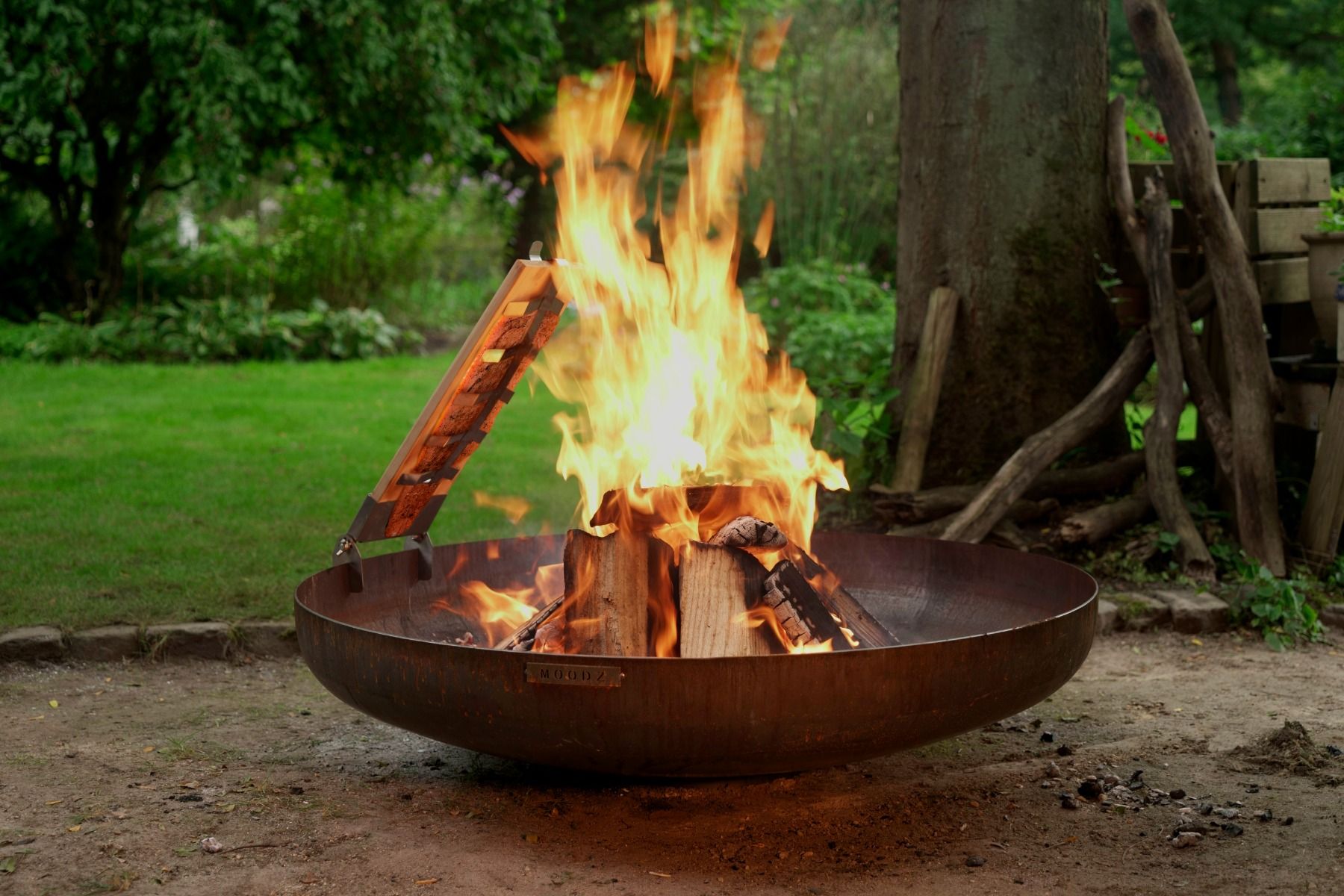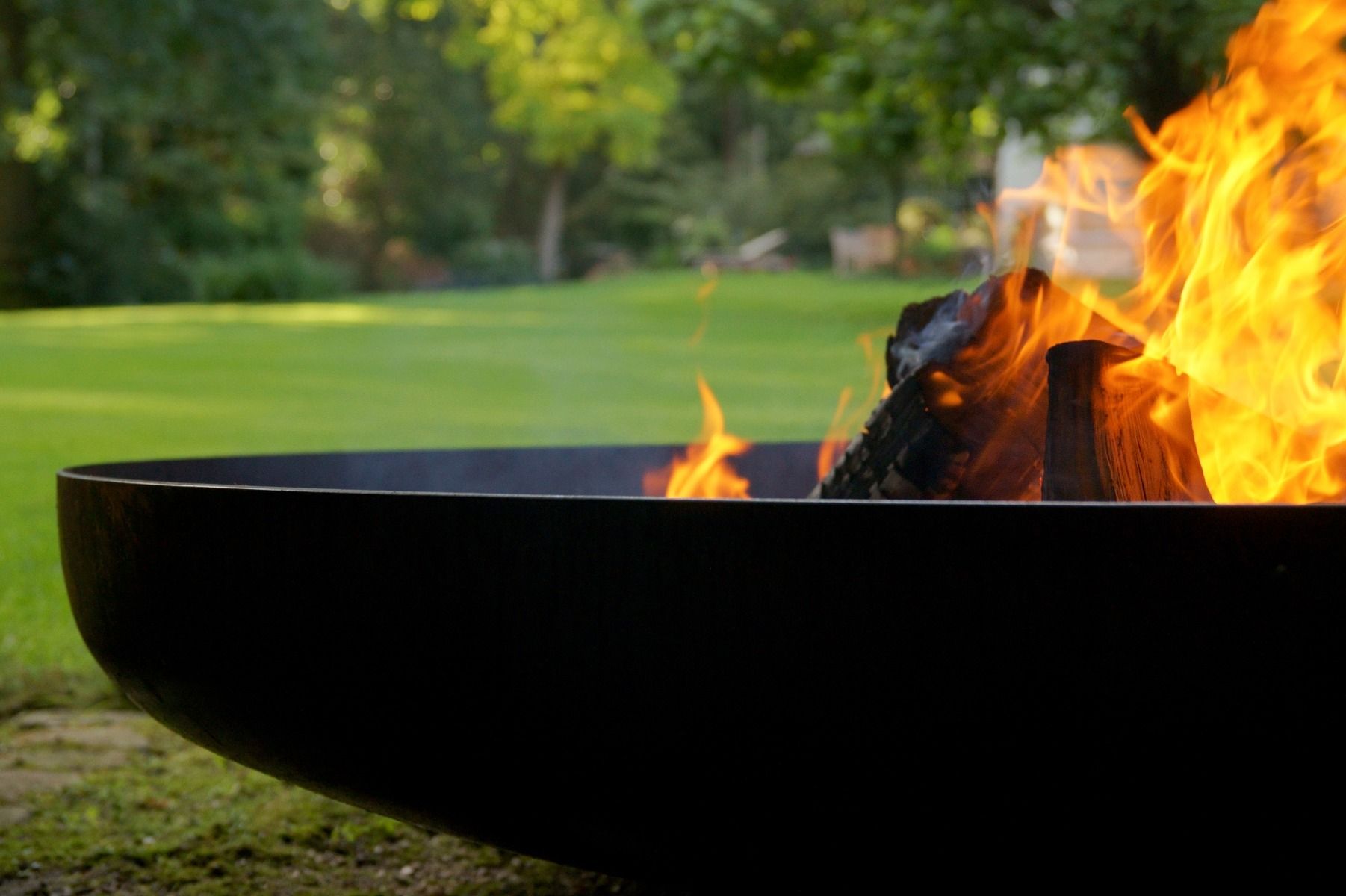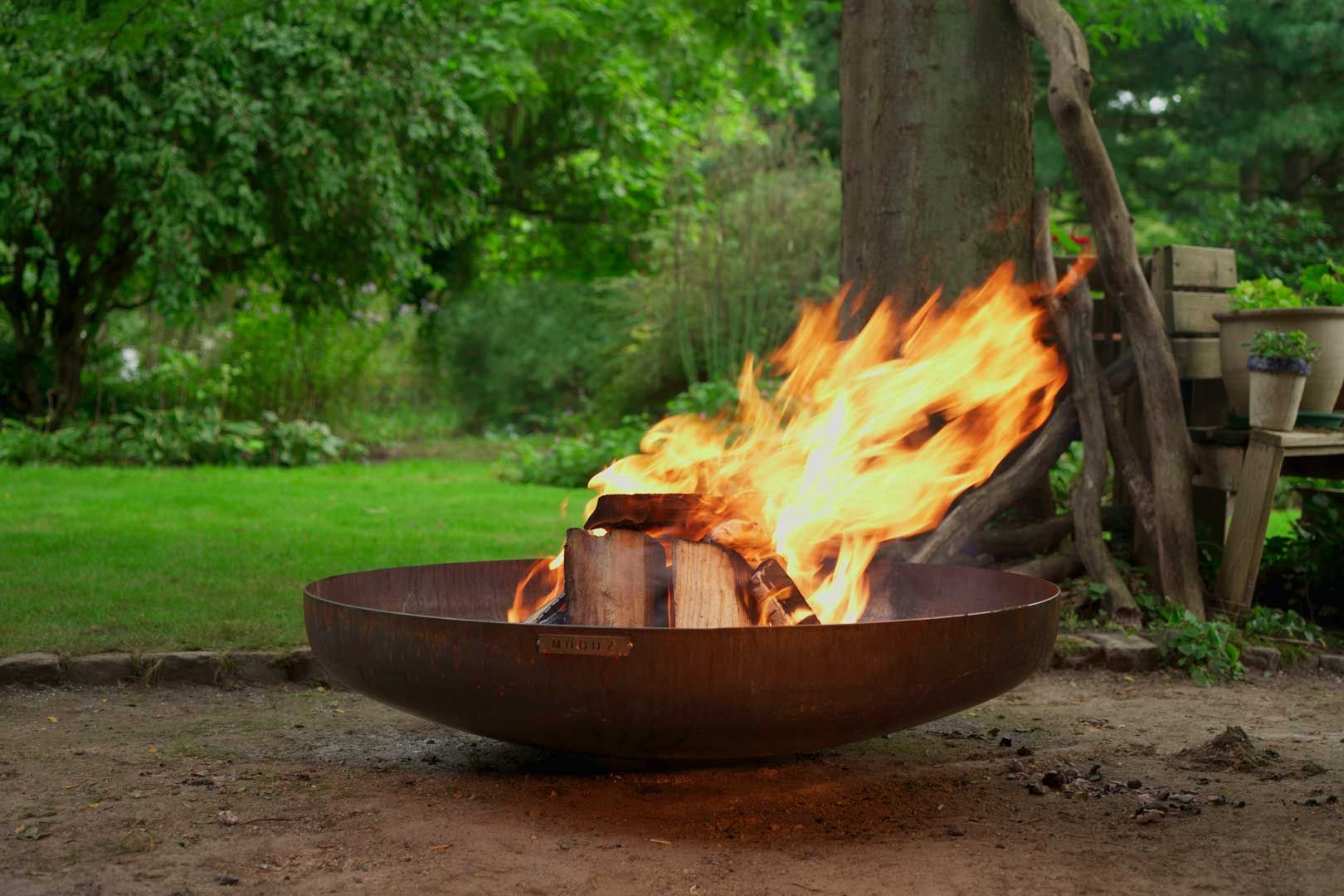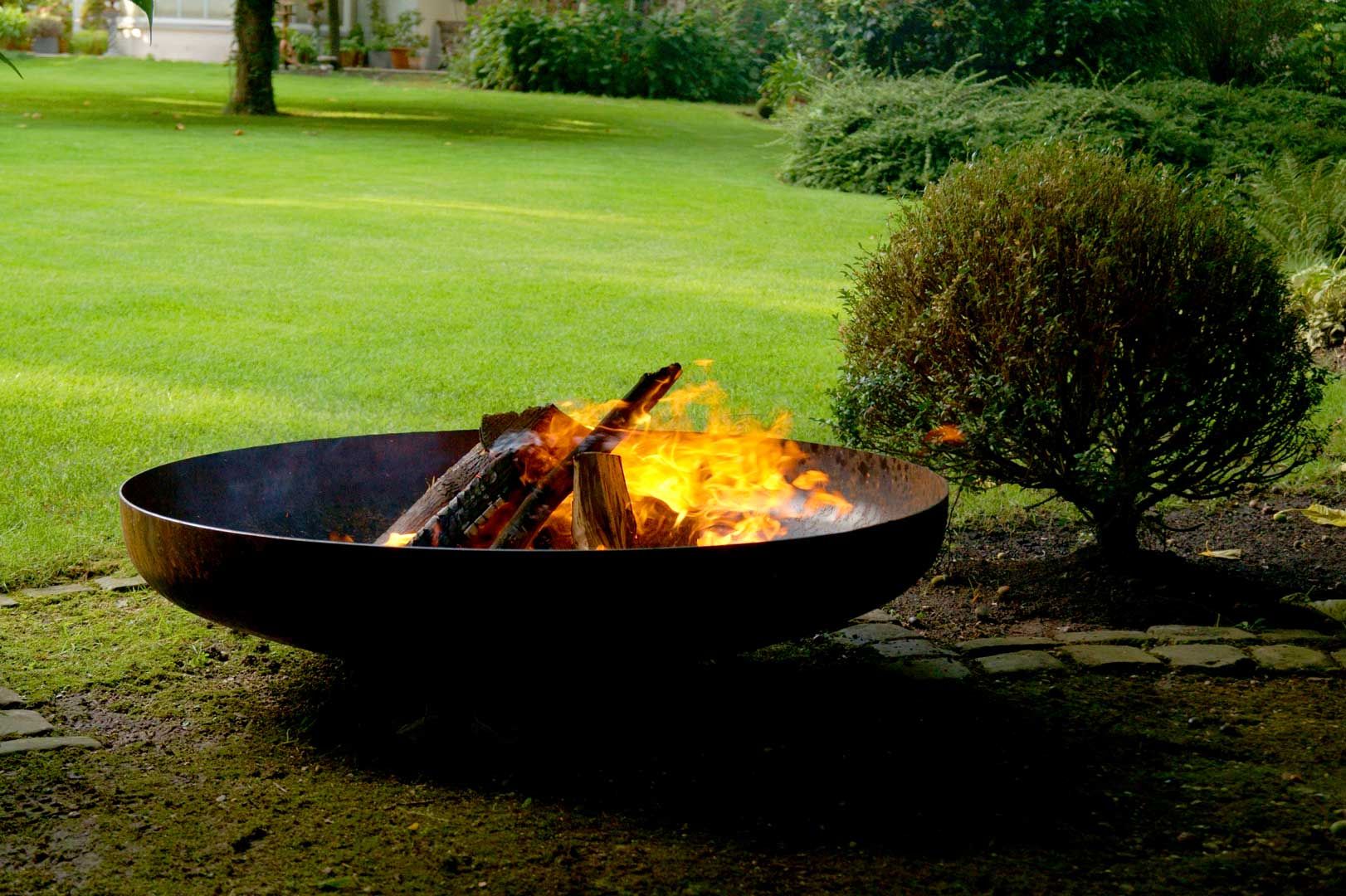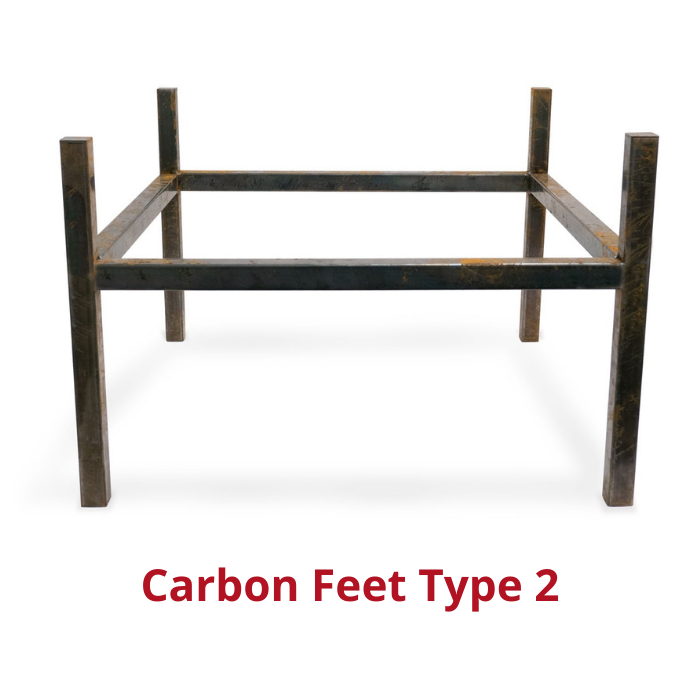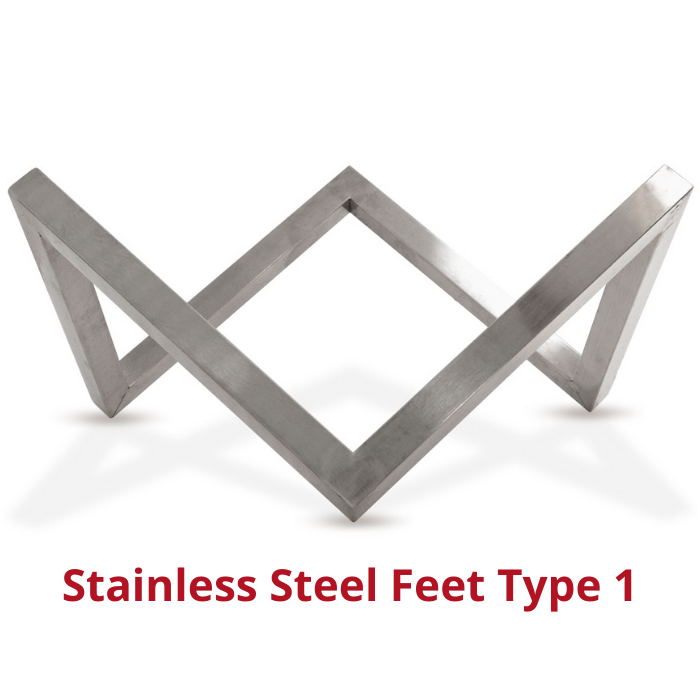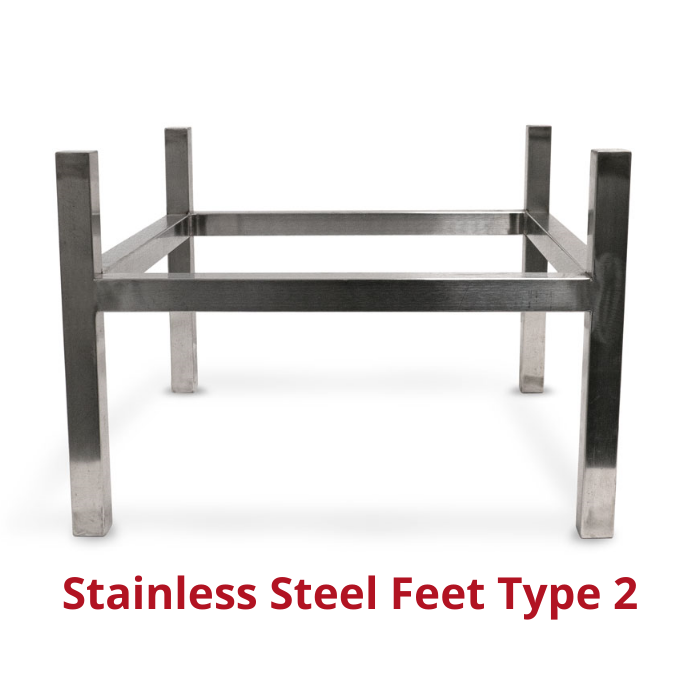 MOODZ Fire Bowl CortenSteel
All products are for the European market

Ordered before 17.00h,

SAME DAY

shipment

14 day reflection period

Pay later
MOODZ fire bowl Corten steel

With this MOODZ fire bowl you'll take a real eye catcher into your home. Available in the sizes 60, 80, 100, 120 and 150 cm and made from 3 mm thick Corten steel, this fantastic garden fire is guaranteed to give you many atmospheric summer evenings. The fire bowl is of high quality, so you will enjoy it for many years to come.
Fire bowl made of 3 mm thick Corten steel

The fire bowl is made of a copper containing type of steel (corten). Corten steel is also known as weather-resistant steel. Corten steel is characterised by its brown-orange rust colour on the one hand and its long lifespan on the other. The lifespan is so long because the first layer of corrosion stops further damage by rust, making painting unnecessary and maintenance very low. The more you use the fire, the more beautiful it becomes. An important property of Corten steel is also that the fire bowl will not rust through and can therefore remain outside in all weathers.
Available in five different sizes!

The garden fire bowls of MOODZ Living are available in five different sizes, so there is always a garden fire bowl that fits your garden. Not only does the diameter of the garden fire bowl vary in size, the height also increases as the bowl gets bigger. The MOODZ garden fire bowl is available in the following diameters: 60, 80, 100, 120 and 150 cm.
The MOODZ fire bowl CortenSteel in short:
- Stylish garden fire
- Stoking a fire the authentic way
- Made of 3 mm thick corten steel
- Available in different sizes
- Provided with drainage holes
- Fire bowls of high quality
Please note the following:
Attention: It can happen that a certain type of outdoor fireplace or fire bowl made of corten steel is not delivered with a rust look. You might think that you have received the wrong article. Nothing is less true though. If you place the garden fire outside, then moisture and/or rain will very quickly create a first layer of corrosion. Often the manufacturer delivers the garden fire bowls with a recognisable corrosion layer, but it also happens that the steel is still smooth and the first rust has yet to appear. But do not worry, this goes very quickly.
The CortenSteel fire bowls by MOODZ are stored outside - this means that the rusting process already starts before the bowl arrives at your doorstep! It is therefore possible that your bowl will arrive with irregularities.

Read more
Specifications
| | |
| --- | --- |
| Brand | MOODZ Outdoor Living |
| Model | Fire Bowls CortenSteel |
| Article number | FB.001 (Ø60) | FB.002 (Ø80) | FB.003 (Ø100) | FB.004 (Ø120) | FB.005 (Ø150) |
| Color | Rusty brown |
| Material | Corten steel |
| Weight | 10,6 kg (Ø60) | 16 kg (Ø80) | 26 kg (Ø100 | 39,4 kg (Ø120) | 77 kg (Ø150) |
| Fuel | Wood |
Gil
J'ai reçu mon MOODZ brasero en acier corten de diamètre 60.
Très bel objet, bien réalisé.
Je l'ai reçu avec un acier corten brut (non oxydé). J'aurais préféré le recevoir avec le procédé d'oxydation déjà entamé,
Du coup ça va prendre un peu plus de temps avant de pouvoir le mettre sur la terrasse (et oui, lors du procédé d'oxydation il y a des coulures qui tachent le sol).
Mais bon, ce n'est pas très grave, car l'objet est magnifique.
Envoi rapide de boutiquefoyerexterieur.fr, merci.
Merci beaucoup pour votre commentaire. Nous sommes ravis d'apprendre que vous êtes satisfait de votre commande. Le bol à feu peut rouiller après seulement quelques utilisations, nous espérons donc que vous obtiendrez bientôt le résultat souhaité. Nous espérons que vous apprécierez votre bol à feu !
Mirko
Schnelle Lieferung und super Produkt, auch die Öffnungen fürs Regenwasser funktionieren super.
Die Optik ist wirklich hammer.
Vielen Dank für Ihre Bewertung. Wie schön zu hören, dass Sie mit der Feuerschale zufrieden sind. Wir wünschen Ihnen viel Freude mit der Feuerschale!
André
Geliefert wurde für Feuerschale entsprechend den Erwartungen. Die Wasserablaufbohrungen erweisen sich als praktisch, wenn die Feuerschale den gesamten Zeitraum im Freien steht und sich Regenwasser ansammelt, ein unnötiges Ausschütten der Feuerschale entfällt somit. Die Rostoptik ist im Ansatz bei Lieferung schon vorhanden, der Rest kommt beim Gebrauch. Inwiefern sich die Schale als rostbeständig erweist wird die Zukunft zeigen. Allgemein wirkt für Feuerschale robust und qualitativ hochwertig.
Vielen Dank für Ihre Bewertung. Wir wünschen Ihnen viel Freude mit der Feuerschale!