With a wall mounted electric fireplace, you can place an atmospheric ambience in the room in no time. Whether this is the living room, kitchen or bedroom. The hanging fireplaces are easy to assemble and easy to use. Within our product range, you can choose from various types and sizes of ambient fireplaces so that there is a suitable fireplace for every room.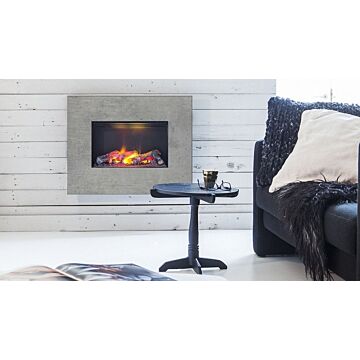 1 Review
W 88 x D 20 x H 69 cm
Incl. Wall Fire L and frame
€929.00
Regular Price
€1,258.40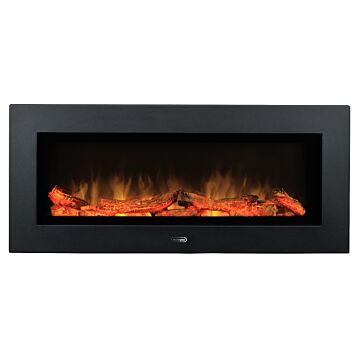 1 Review
W 120 x D 18.2 x H 52.5 cm
Incl. heating element
Special Price
€599.00
Regular Price
€811.00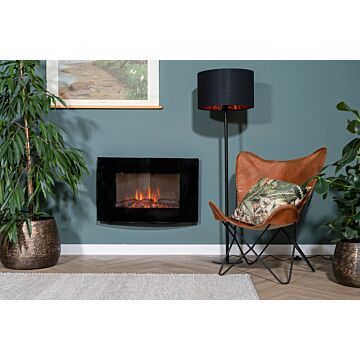 17 Reviews
L 13,5 x W 88.5 x H 56 cm
Incl. heating element
Special Price
€229.00
Regular Price
€279.95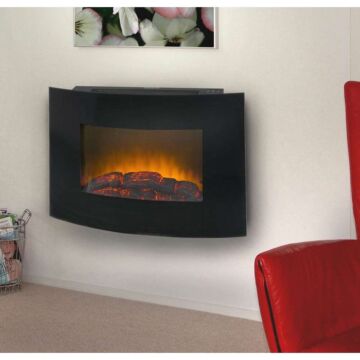 9 Reviews
W 65,3 x D 11 x H 52 cm
Incl. heating element
Special Price
€195.00
Regular Price
€239.95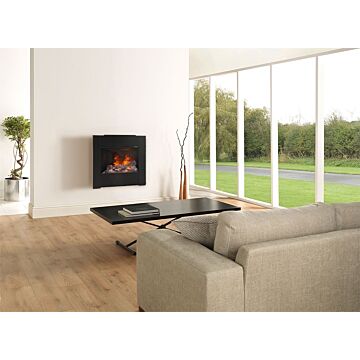 2 Reviews
W 71.5 x D 15.7 x H 56.4 cm
Incl. heating element
Special Price
€795.00
Regular Price
€1,046.65
Ordered before 17.00h,

SAME DAY

shipment

Delivery from

STOCK

Pay later
The hanging fireplace gives your home the warm atmosphere it deserves
An electric fireplace comes in many shapes and sizes: We know the freestanding fireplace, the built-in fireplace, the inset fireplace and, of course, the hanging fireplace. The advantage of the hanging fireplace is its easy installation. You can hang it in place in no time. A nearby socket is sufficient.
Whether you have the living room, kitchen or bathroom in mind, an electric fireplace provides a warm and atmospheric ambience. After all, the fire of the current generation of electric fireplaces can hardly be distinguished from a real hearth fire, and the supplied logs create a beautiful play of flames.
The electric fire offers many advantages
The advantages of an electric fireplace are numerous and easy to list: installation is extremely simple, the fireplace does not need a flue, it is affordable and the fire image is lifelike. This realistic fire image is achieved by means of lamps and mirrors. Sometimes even water vapour is used, making the fire experience completely optimal. Take a look at the Dimplex Nissum S Concrete-look Opti-myst, for example.
Some fireplaces even have the ability to emit heat. Often this is a maximum output of 2kW, which means it can be seen as additional heating, but this heat naturally provides an extra experience.
The convenience of a hanging fire
As mentioned earlier, installing the hanging fireplace is child's play. All you need is a socket. But using it is also very easy and comfortable because at the touch of a button, the electric fireplace is lit from the comfort of your armchair. Depending on the type of fireplace, this is usually done with a handy remote control.
Would you like to buy an electric fire?
Then you have come to the right place at Firepit-online.com! You will find a huge range with the cheapest electric fireplaces. However, good advice and perfect handling of your order is just as important!
Would you like to know more about electric fireplaces? Then do not hesitate to contact us. Our advisers are there for you every day and are happy to think along with you.
Read more: