Accessories outdoor cooking
Grill plates, baking sheets, spatulas, cast iron pots and you name it, our collection of outdoor cooking accessories is huge! Enjoy the outdoors with a fire bowl or fire basket and add essential outdoor cooking accessories for the complete experience. The cooking can begin with products from The Bastard, BonFeu, Esschert Design, OFYR and Barbecook.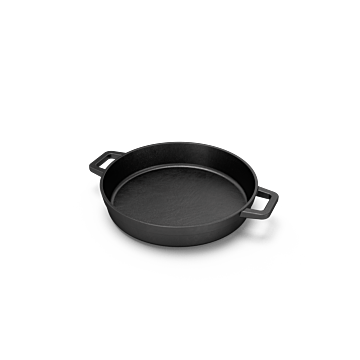 0 Reviews
Ø20 cm (Compact) | Ø24 cm (Medium) | Ø28 cm (Large)
High-grade cast iron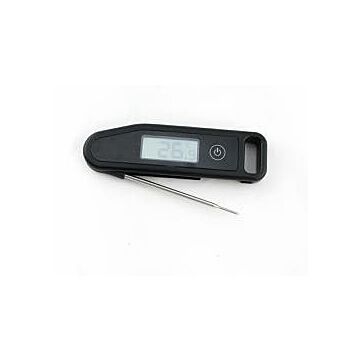 0 Reviews
L 20.9 x W 9.5 x H 2 cm
Easy to clean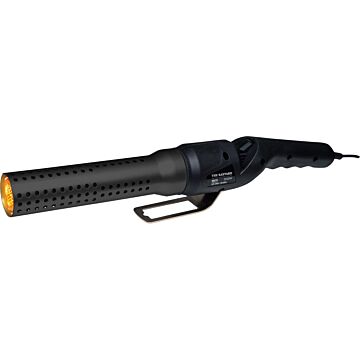 0 Reviews
L 6.3 x W 52.3 x H 8.9 cm
Eco-Friendly
Ordered before 17.00h,

SAME DAY

shipment

Delivery from

STOCK

Pay later
Outdoor cooking; Back to basics!
Have you ever cooked with those sturdy cast-iron pans over a wood fire? Outdoor cooking is fantastic and the basis of all cooking. In a simmering pot or with a pancake pan over a fire you can easily make all kinds of one-pot meals such as a delicious soup, risotto, a delicious stew or a pancake.
At Firepit-online.com a huge assortment of saucepans and griddles
Fireppit-online.com has a huge assortment for adventurous outdoor cooking. Tripods, fire bowls, Dutch ovens, simmering pots, grill grids, outdoor pans, popcorn pans, etc. And everything, of course, is made from solid materials so that you can cook outside. Light the fire, grab the tools and cook the stars from the sky.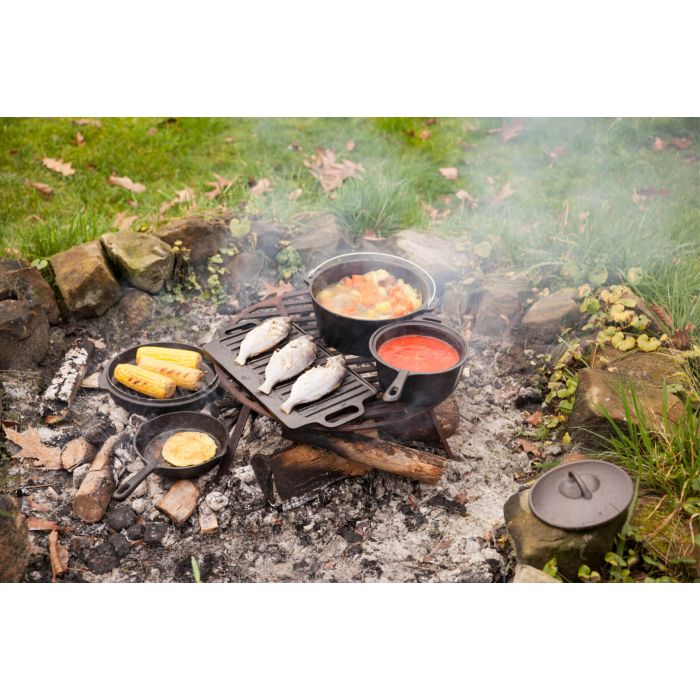 Outdoor cooking with a tripod
Outdoor cooking with a tripod over an open fire is very popular. In the past, people could not do otherwise, but nowadays it is especially tough, fun and cosy. A tripod is very versatile because, in addition to the traditional stew pot, you can also hang a barbecue pan or grill grid on it. You put the tripod above an open fire, for example in a fire pit, and with your beautiful accessories you can cook a delicious pot, grill a few pieces of meat or make a tasty wok dish. The La Hacienda tripod is a good example of an easy-to-use tripod that you can do a lot with.
Outdoor cooking with an OFYR BBQ fire pit
With an OFYR BBQ, it's great outdoor cooking. This fire bowl with baking tray brings out the best in the outdoor chef. OFYR now has all sorts of beautiful and practical accessories for fans such as a leather apron, an OFYR wood bag or an oil can. But also a matching OFYR Grill grid or a Brazilian grill set are available. All these accessories make cooking on an OFYR even more fun and enjoyable.
Roasting marshmallows over a fire basket or fire bowl
Children love it and making their own popcorn is of course the best fun there is! Show the children how dried corn turns into delicious popcorn over an open fire. The sound of the popping and the smell of the warm corn will fascinate every child. The extra long handle of the popcorn pan makes it safe and easy to handle.
But you have also come to the right place for a marshmallow pin, a sausage grill or a campfire grill. Within our assortment the adventurous outdoor cook will undoubtedly find the best accessories, varying from a campfire cooking set to a Barbecook smoke generator.Have fun!