A freestanding electric fireplace is easy to install and provides a nice touch of warmth. Make your living room cosy with the various decorative fireplaces available. There is a choice of decorative fireplaces in various styles, from modern and sleek like the Dimplex Avalone White Optiflame to a classic look like the Dimplex Stockbridge 2.0 Opti-myst. Enough choices for the perfect fireplace in your living room.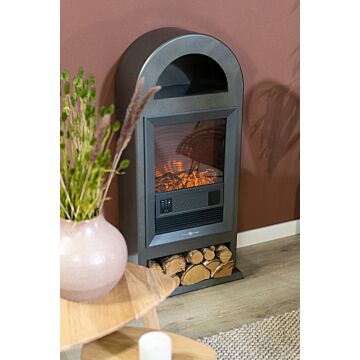 8 Reviews
W 59,5 x D 29 x H 124 cm
Incl. heating element
Special Price
€565.00
Regular Price
€649.95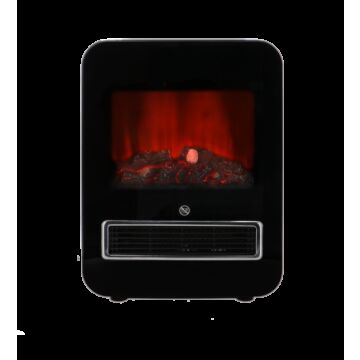 1 Review
W 30 x D 14 x H 41 cm
Heating capacity from 1000 to 2000 Watt!
Special Price
€129.95
Regular Price
€149.95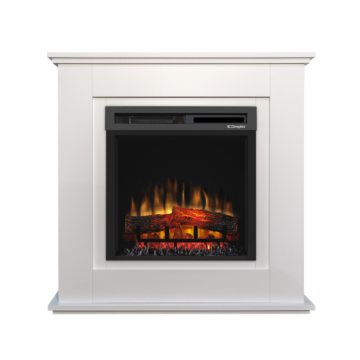 0 Reviews
W 85 x H 90 x D 30 cm
Incl. mantelpiece
Special Price
€739.00
Regular Price
€937.75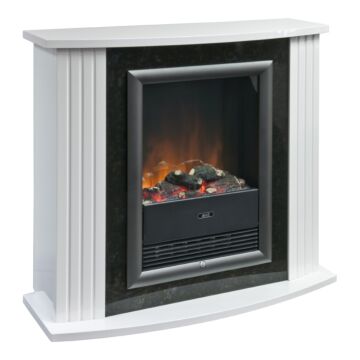 1 Review
W 92 x D 37.5 x H 85.7 cm
Incl. heating element
Special Price
€474.00
Regular Price
€556.60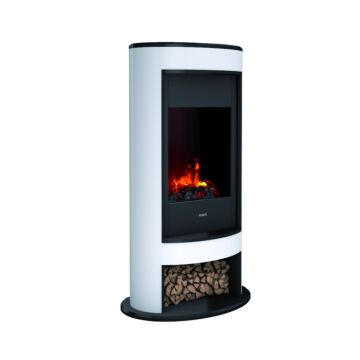 2 Reviews
W 77.5 x D 44.7 x H 143.2 cm
Incl. heating element
Special Price
€1,395.00
Regular Price
€1,766.60
Ordered before 17.00h,

SAME DAY

shipment

Delivery from

STOCK

Pay later
With the freestanding fireplace unprecedented possibilities
A freestanding fireplace is available in many types and sizes: gas or wood-fired, but also electrically based on, for example, the Opti-myst principle. A freestanding fireplace is the absolute eye-catcher! As a room divider or in the middle of the room, a freestanding fireplace or stove offers many possibilities. In the living room, kitchen or bedroom and from sleek design to classic and everything in between.
A free-standing electric fireplace, such as the Dimplex Boxx Opti-myst, can be used perfectly as a room divider, or as an extension of a partition wall so that it also serves to divide the room in two. A Dimplex Opti Virtual 360, for example, is another atmospheric eye-catcher in the middle of a seating area. You can't even imagine, or it's possible with the current electric fireplaces.
The freestanding electric fireplace offers luxury and comfort
Free-standing electric fireplaces come in many types and designs. They are perfect for those who are looking for the atmosphere and cosiness of a real fireplace, but have no room for a chimney. With an electric fireplace, there are hardly any restrictions left in placing a freestanding fireplace. This makes you very flexible in placing a beautiful fireplace, for example in the middle of the living room. A socket is all you need! The included remote control guarantees a feeling of comfort and luxury.
The freestanding fireplace is extremely popular
Freestanding fireplaces are becoming increasingly popular and that is not surprising. Some stoves give the possibility to fire with a closed window or door, others have a completely open character.
For example, the Dimplex Stockbridge 2.0 is a free-standing electric stove with a classic appearance. This freestanding stove can be placed in an existing mantelpiece, for example, and is completely closed. The flame effect is created by the illumination of ultra-fine water vapor. This creates a realistic fire image.
The Opti-Virtual 360, on the other hand, is a free-standing fireplace with a beautiful view of the flames all around. Although the Opti-Virtual 360 is an electric fire, it goes further by creating an illusion of fire with a lifelike play of flames, pinching and sparks that even seem to jump away.