Lighting a fireplace or fire pit is child's play provided you use the right kindling. With Fire-Up firelighters, you will have the fire in the fireplace burning in no time. Use long matches and possibly a bellows or blowpipe and quickly enjoy a great fire.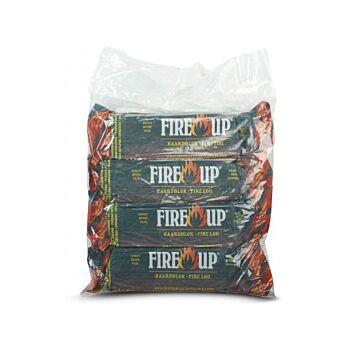 3 Reviews
750 grams per log
Environmentally friendly
Special Price
€10.95
Regular Price
€12.95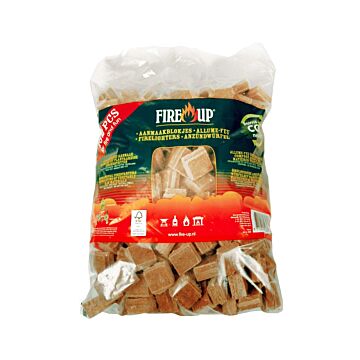 24 Reviews
Odourless
Environmentally friendly
Special Price
€9.95
Regular Price
€12.95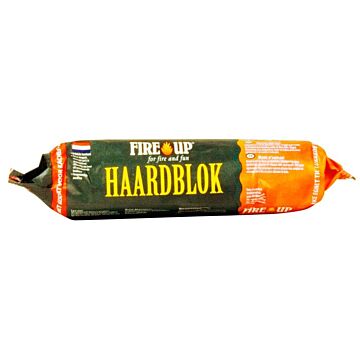 0 Reviews
750 gram
Environmentally friendly
Special Price
€2.25
Regular Price
€2.75
Ordered before 17.00h,

SAME DAY

shipment

Delivery from

STOCK

Pay later
Safety first!
Whether you are lighting a fire basket, garden fireplace or BBQ, do this safely! Do not use flammable liquids, but use long matches, lighter cubes or paraffin fire blocks. These are not only safe, but also very efficient. You will have the fire burning just as quickly as with the dangerous methylated spirits or benzene, but you will not run any unnecessary risks of serious accidents. Moreover, the firelighters of, for example, Fire-up are environmentally friendly as well...
Fire-Up's well-known brown firelighters
The environmentally-friendly and brown firelighters from Fire-Up consist exclusively of biological materials. FSC® certified softwood impregnated with a carefully considered mix of natural oils and fats. By using firelighters, you keep the fire concentrated and you can easily make it bigger or just smaller. There is no danger of explosion with these brown firelighters. The blocks are made from vegetable oil and untreated softwood, so no toxic substances can be released. Your fire is thus flaring up nicely and emitting no toxic substances.
CO2 neutral
Many Fire-Up lighting products are completely CO2 neutral, as the CO2 emissions after combustion are equal to the uptake of CO2 from the atmosphere as a result of new biomass growth. A good way to light a nice fire in a sustainable and environmentally-friendly way.
Go Green!
Fire-Up is a leader in the field of sustainable and biological lighting products and has environmental friendliness, durability and safety as its top priorities. Fully compostable and made from biomass (wood fibre and vegetable oil). Ideal for lighting the stove, fireplace or barbecue, in an environmentally friendly way!