DrumGrill. The sturdy fire basket and barbecue
With DrumGrill, you have everything in one! On this sturdy fire basket, you can not only start a great fire, but you can also use the grill grid to grill and bake deliciously, and you will always have a lot of fun with your DrumGrill. Turn the barbecue back into a fire basket in no time and enjoy the wonderful warmth and atmosphere for hours to come. The DrumGrill is a multifunctional fire basket with a sturdy and sleek design.
Ordered before 17.00h,

SAME DAY

shipment

Delivery from

STOCK

Pay later
The barbecue and fire pit for everywhere!
Drumgrill is the brand for your sturdy barbecue and fire basket in one. The drum grill is originally an oil drum that has been cleaned and converted into a usable fire basket and barbecue.
Eye-catcher for everywhere
The fire basket has a simple but sturdy design. The old oil-barrel has been refurbished and has a nice gloss on the outside with the logo printed in white.

The fire basket is also easy to take along. You put the barrel on the back seat or in the boot and you take the barbecue to your favourite spot. Check whether you can light a public fire and put the fire basket on! It is very nice that you can take the fire basket with you. This way, you can organise a cosy outdoor party and, with the Drum Grill, not only provide a warm place to sit, but also some delicious hamburgers.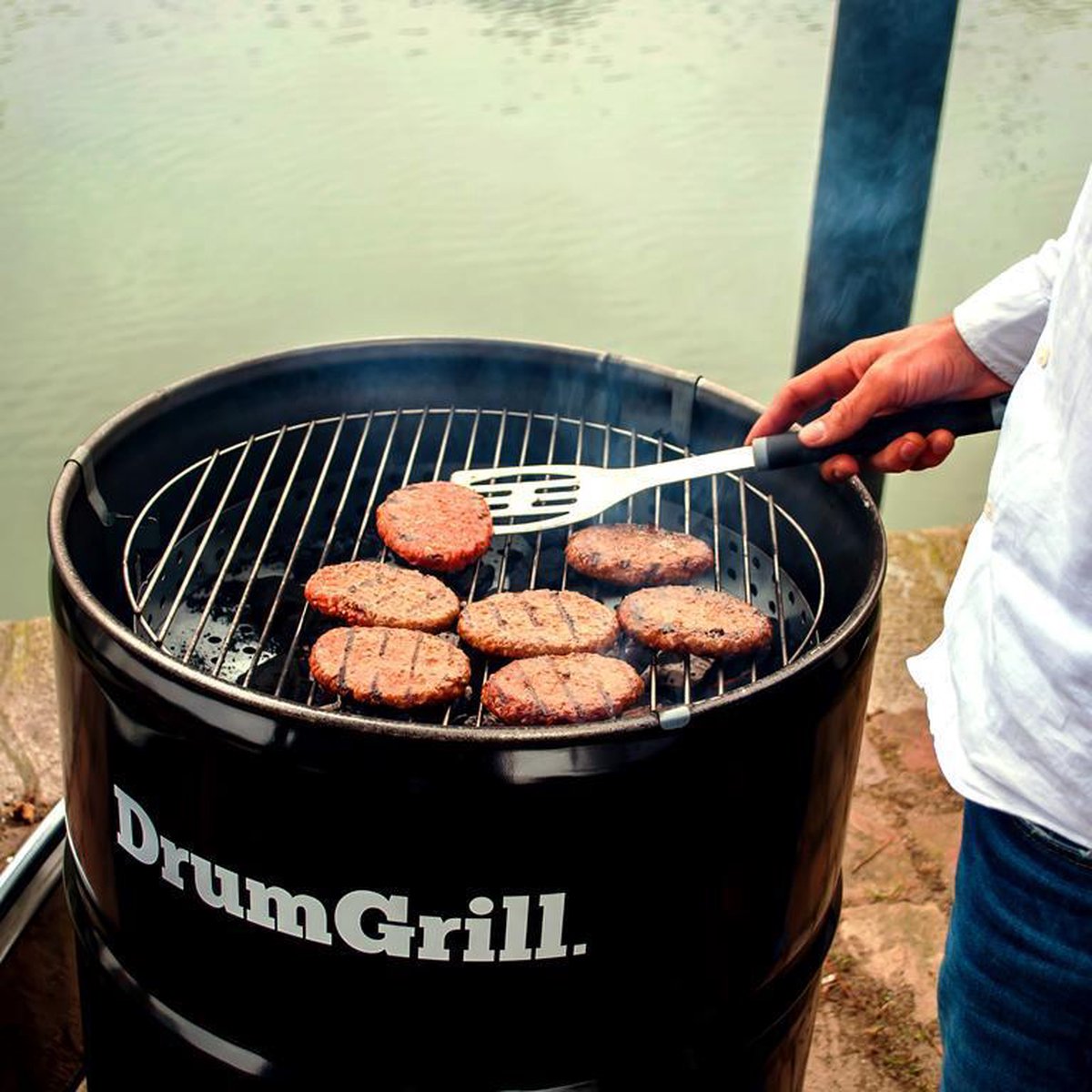 The fire basket with extras
The Drumgrill cannot only be used as a fire basket or barbecue. With the handy lid, the Drum Grill is also a very nice side table that is large enough to fit a number of glasses.
The Drumgrill comes with the following extras:
Charcoal basket: to be used for charcoal storage.
Grill grid: for grilling delicious meat or vegetables.
Lid with clamp: with this lid you can close the fire basket and use it as a side table or to extinguish the fire more quickly.
Interested in more barbecues and ways to cook outside? Then also check out our barbecues and planchas!