Do you have a suitable place to build in an electric fireplace? In our product range, you will find a wide range of built-in fireplaces. Would you like the ambient fire in the middle of the room? Then take a look at the Dimplex Cassettes. Do you prefer a beautiful built-in fireplace with glass on three sides? Then the Dimplex 3-step is the ideal fireplace for you!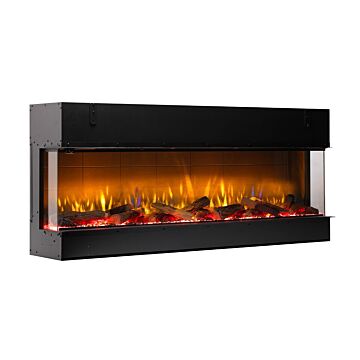 0 Reviews
Available in 3 different sizes
Latest technology from Dimplex ( May 2021)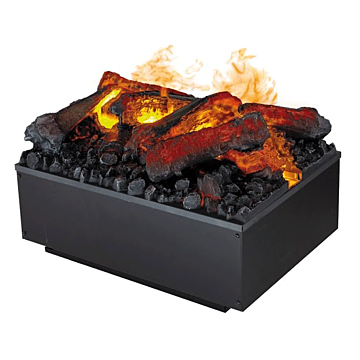 0 Reviews
W 50,8 x D 30 x H 22,6 cm
Only Water Pipe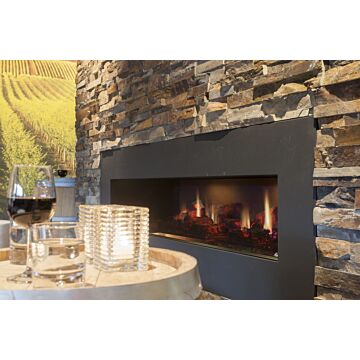 3 Reviews
W 135.6 x D 34,5 x H 45 cm
Incl. sound module & remote control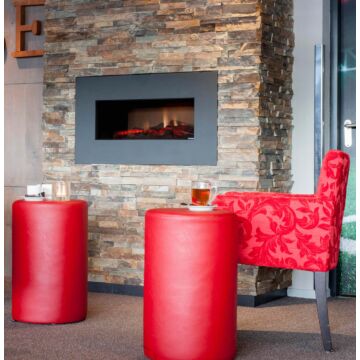 3 Reviews
W 73.6 x D 34.5 x H 45 cm
Incl. sound module & remote control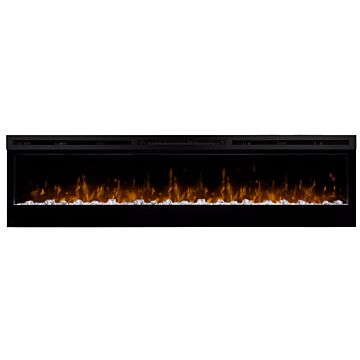 0 Reviews
W 188.3 x D 17.9 x H 49.4 cm
Adjustable colour of glass bed
Special Price
€999.00
Regular Price
€1,318.50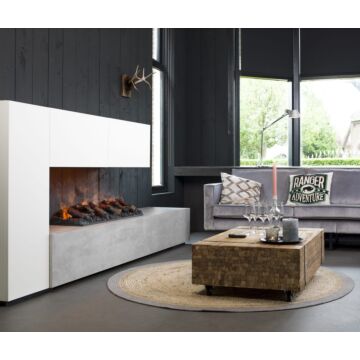 3 Reviews
W 101 x D 30 x H 22,6 cm
Only Water Pipe
Ordered before 17.00h,

SAME DAY

shipment

Delivery from

STOCK

Pay later

The electric fireplace simply creates atmosphere in your house
A built-in fireplace comes in many shapes and sizes: gas or wood-fired, but also electric, for example based on the patented Dimplex Opti-myst principle.
A built-in fireplace can be placed tightly in a wall or in an existing fireplace. From very wide to very small, with glass or an open fire, in a corner or as a room divider, almost all interior styles are available today.
Whether in the living room, kitchen or bathroom, an electric fireplace makes your wall a warm element. The fire of today's electric fireplaces can hardly be distinguished from a real fire and the included logs provide a beautiful play of flames.

Enjoy warmth, comfort and a realistic fire image
The choice for an electric fire is a logical and easy one: the installation is very simple, the fire does not need a flue, is affordable and the fire image is lifelike. This realistic fire image is realized by means of lamps and mirrors. Sometimes even water vapour is used, which makes the fire experience completely optimal. Take a look at the Dimplex 3-step Opti-myst, for example.
Some fireplaces even have the possibility of heating, with a maximum output of 2kW. For most situations this is not enough power to serve as main heating, but this heat does of course provide some extra experience.
The placement is also very simple. The only thing you need for an electric fireplace is a power outlet. The use is comfortable because with one push of a button, the electric fire is lit. This often happens with a handy remote control.
Want to buy an electric built-in fire online?
Then you have come to the right place at Firepit-online.com! You will find a huge assortment with the cheapest built-in fires. However, good advice and a perfect handling of your order is just as important!
Would you like to know more about the electric fire? Please do not hesitate to contact us. Our advisors are there for you every day and are happy to think along with you.