Built-in burners simply create an atmosphere in your garden!
With a comfortable built-in burner, your garden table or lounge table can be fitted with a luxurious gas fireplace.
Built-in burners are available in different sizes and from different suppliers. Our range includes the Happy Cocooning built-in burner and the Cosi fires built-in burner. Both the square model and the built-in burner rectangle are easy to order online at Firepitonline.com. And do not forget about the handy accessories!
Ordered before 17.00h,

same workday

shipment

Ordered before 17.00h,

same workday

shipment

Ordered before 17.00h,

same workday

shipment

Ordered before 17.00h,

same workday

shipment
Delivery from

STOCK

Pay later
Gas built-in-burners
Are you looking for a quality burner or built-in fireplace? Then you are at the right place at Firepit-online.com. Within our huge range of fire tables you will also find a number of comfortable built-in burners.
Create a fire table of your garden table
With a separate built-in burner, you can easily create a special fire table from your "ordinary" garden table. Built-in burners are gas heats that you can lower into a recess of a garden table.
When purchasing a built-in burner, you will find a template that allows you to put the dimensions of the bin on the table. If you are a little handy and have a faucet saw, you can turn your garden table into a cozy fire table. All you have to do is connect the built-in burner to a gas bottle and enjoy a cozy fire.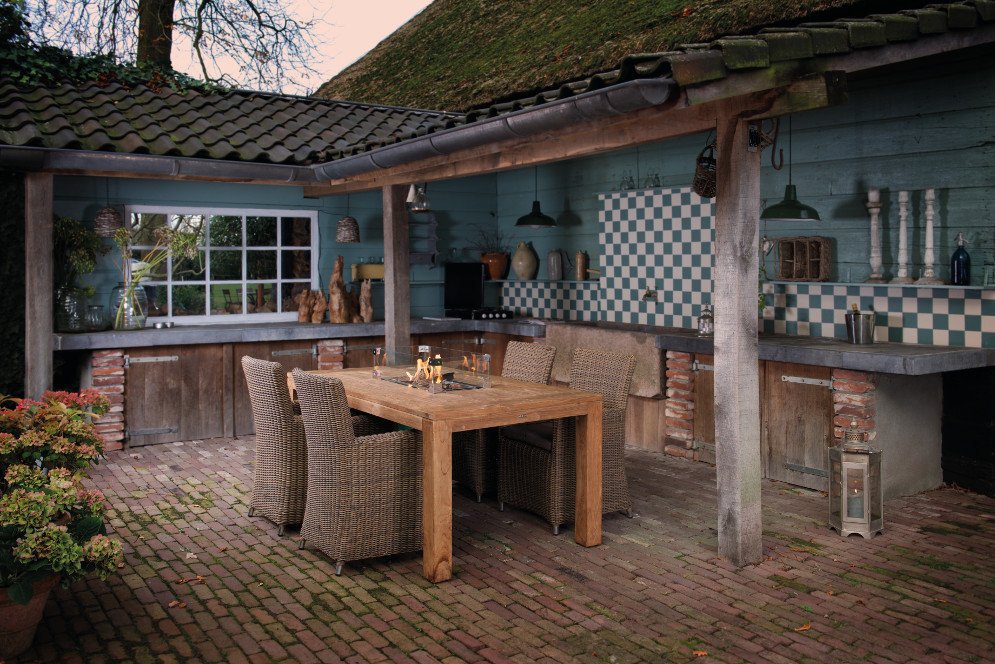 Fire without smoke or sparks with a separate burner
Separate built-in burners feature a stainless steel burner that is easy to operate with the clear control panel that disappears underneath the table.
The burner is camouflaged by the supplied logs and lava rocks, which makes the fire look like a real wood-fired flame game. Eventually, the built-in burner gives you a nice lounge fire without smoke or sparks. And that's nice at the table! After use, cover the burner with the enclosed lid.
Built-in burners square or rectangle
Separate built-in burners are available in two different shapes: square and rectangle. You can therefore perfectly match the shape to your garden table shape. Generally, a square fitting burner fits more with a square table than a rectangle.
For comfort, you can optionally expand the built-in burner with a matching glass screen surround. And if you want to make it even more special, you could also buy a loose wine cooler in the same size. You have the choice whether you hang the built-in burner or the wine cooler in the table ...
Order separate built-in-burner online
At Firepit-online.com we have Happy Cocooning and Cosi Fires built-in burners. All gas burners are in stock, so order the built-in burner online before 17.00h, and your order will be shipped still the same day.
Do you have any questions? Our employees will be ready to answer all your questions!