With the fire tables & accessories from Happy Cocooning you will be warm
Nothing as relaxing as an evening by the fire. Dream away at the dancing flames and enjoy the warmth around you. With the fire pit tables and accessories from Happy Cocooning you can do that all year round. All you need is a fire table of your choice and a gas bottle or gas connection - and great enjoyment can begin.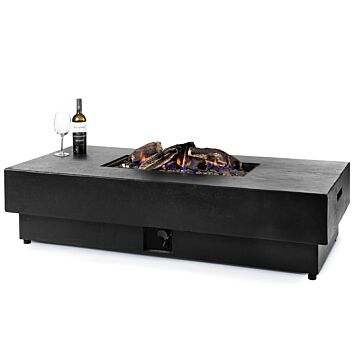 1 Review
L 153 x W 70 x H 36 cm
Available in black or grey
Ordered before 17.00h,

SAME DAY

shipment

Delivery from

STOCK

Pay later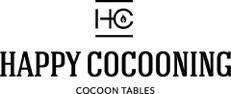 About Happy Cocooning
Happy Cocooning is a Dutch brand that sells stylish fire tables and accessories to make balmy summer evenings longer and winter days warmer and cosier. At Firepit-online.com you will find products from this popular brand:
√ Happy Cocooning fire tables
√ Happy Cocooning accessories
The fire tables and accessories are made in all sorts, sizes and colours, so everyone who enjoys an evening by the fire can find the perfect items. For the sale of the fire tables Happy Cocooning works together with a carefully selected network of dealers. Therefore, you as a consumer can always rely on sound advice. Naturally, Firepit-online.com is such a sales point. In the webshop you will find all Happy Cocooning products you could wish for.
The Happy Cocooning fire tables
The fire tables are a luxury for your garden or terrace, with a built-in gas fire. The Happy Cocooning fire tables are made of composite, aluminium or teakwood. So for every garden or terrace there is a fitting fire table which completes the look. All tables are of a solid quality and can withstand both extreme heat and cold. Therefore the tables are perfectly suitable to be outside all year round.
The Happy Cocooning fire table is available in various sizes, colours (taupe, white, grey, black and brown) and models (square, rectangle, round and oval). The various styles and shapes all give a different look to your terrace and complete your terrace with their effectiveness and looks.
The stainless steel burner of the fire is camouflaged by the supplied logs and lava stones. This makes the fire indistinguishable from a real wood-burning fire. But without the disadvantages such as stinging smoke or flying sparks. So it is nice and safe.
Happy Cocooning accessories
At Firepit-online.com you will find the finest accessories to fully enjoy your Happy Cocooning fire table. For example:
√ Happy Cocooning grill
√ Happy Cocooning wine cooler
√ Happy Cocooning side table
√ Happy Cocooning magazine holder
√ Happy Cocooning protective cover
√ Happy Cocooning safety glass
And of course a lot more. Take a look at the extended assortment.
Simple and atmospheric
The Happy Cocooning fire tables are very easy to use; switch them on and off easily and create an atmospheric fire in no time. Each fire table is equipped with an electronic ignition. Do you want a big fire or do you prefer a soft flame? You determine the height of the flame yourself, by using a handy turning knob; neatly incorporated in a modest stainless steel control panel.
The table burns on gas, so you need a gas bottle. If desired, you can hide it under a handy side table of Happy Cocooning. These are also available in various types and sizes, matching the fire table and/or the lounge area in your garden.
Safe use of Happy Cocooning products
Although the Happy Cocooning fire tables are extremely safe, they are still gas and caution is always advised. In order to continue to enjoy your fire table safely and comfortably, we recommend that you have it checked every year by a recognised gas fitter.
Read about safe use of gas bottles
Read the fire table manual
Read the instruction manual built-in burner
Read the grill manual
Read about converting the Lighthouse to natural gas
Would you like to know more about the products of Happy Cocooning? For more information or advice, please contact the customer service of Firepit-online.com. Happy Cocooning!