A real trend in outdoor cooking is the smoker or smoker bbq. Smoking food is popular and is a special addition to existing outdoor cooking options such as the bbq. Smoked salmon, spare ribs, pulled pork - these and many more dishes can be perfectly prepared by smoking them on the barbecue or in a special smoker.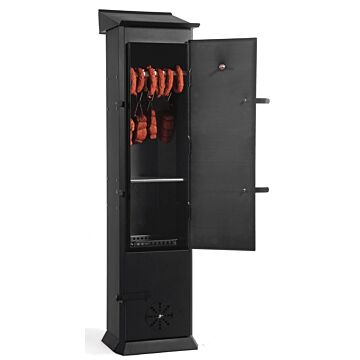 0 Reviews
Thermometer up to 120 degrees
For smoking all types of meat or fish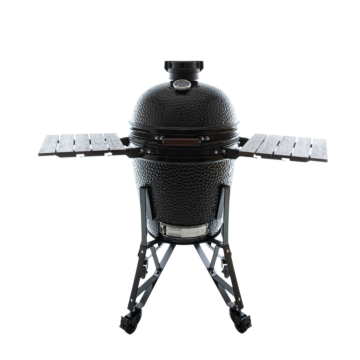 0 Reviews
L 68.2 x W 48 x H 114 cm
Includes base and side shelves
Special Price
€1,149.00
Regular Price
€1,249.00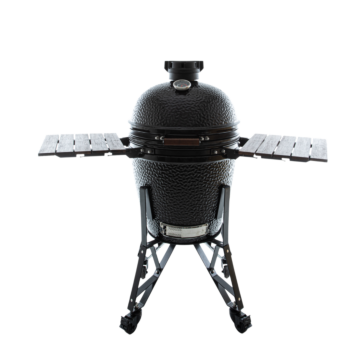 0 Reviews
L 68.2 x W 48 x H 114 cm
Including Base and Side shelves
Special Price
€1,149.00
Regular Price
€1,349.00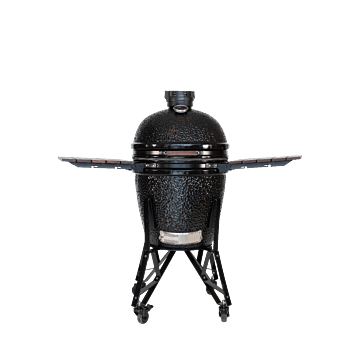 0 Reviews
L 76.5 x W 57 x H 127 cm
Base and side shelves included
Special Price
€1,349.00
Regular Price
€1,499.00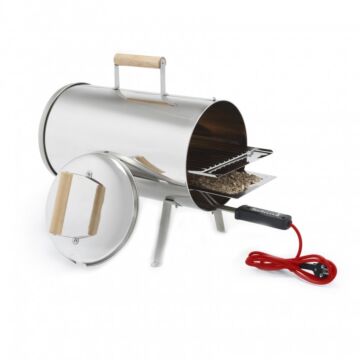 0 Reviews
Nowhere cheaper
Always the greatest offer and the best prices
Special Price
€89.50
Regular Price
€119.00
Ordered before 17.00h,

SAME DAY

shipment

Delivery from

STOCK

Pay later
Smoking: a tried and tested method
Smoking food is a tried and tested method of preserving food for longer. Moreover, it is one of the purest cooking techniques, whereby the pure flavour of the dish is optimally preserved. Smoking with a smoker is therefore delicious and healthy. Meat, fish, shellfish and even cheeses can be prepared in a smoker. The fattier the species, the better the result. They acquire a different flavour and remain good longer. In principle, everything that is prepared on the barbecue can also be smoked in a smoker. With the smoker ovens from Firepit-online.com, you can create the most delicious smoked dishes for yourself, your neighbours, family or friends.
Smoking yourself is easy
Smoking food yourself is actually quite simple. To start with, you need a barbecue or smoker and some smoking wood. All you need to do is place a little smoking wood on the grill or between the glowing briquettes or charcoal. Wait until the wood begins to smoke, then place the dish on the grill grid and close the lid. If you soak the smoking wood in water for a while, the wood will not burn easily.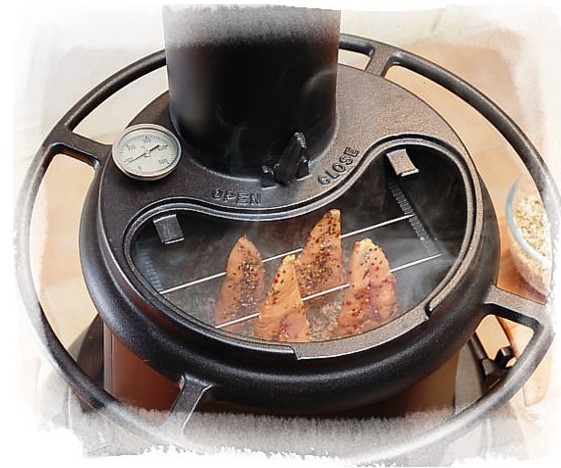 Barbecook smoke chips are indispensable
The smoke wood is the key to a successful smoke fest. You can use all kinds, except treated wood or wood with resin. Barbecook offers a number of different kinds of smoke chips with different flavours such as oak, apple and Hickory. You can experiment with the flavours and thus discover your own favourite. This way, a world full of new taste sensations opens up!
Want to buy a smoker? Competitively priced smokers in our webshop
Are you considering the purchase of a smoker bbq? At Firepit-online we sell various types of smokers that are perfect for use in your garden or on your (roof) terrace. And that a smoker does not have to be expensive at all, is proven by the smokers in our range, such as the Barbecook Oskar smoker and the Barbecook Otto smoker. These are very competitively priced smokers with a solid quality; ideal for getting acquainted with this fun cooking technique. In addition to the smokers, you can also order accessories such as a smoke generator and smoke chips in our webshop.
Barbecook Oskar Smoker: pleasant to use and easy to clean
The Barbecook smoker Oscar is a real all-rounder. You can use the smoker for cold or hot smoking. And whether you are smoking salmon, trout or a piece of game, the sturdy grids and suspension hooks will help you achieve the desired result. The Barbecook Oskar Smoker is very easy to light. Light the charcoal and put a layer of smoke chips on it. Fill the bowl with water and for example wine and place the products to be smoked on the grid or hang them on the hooks. After that, it is mainly a question of being patient until your dishes are ready. Enjoy your meal! And thanks to the enamelled finish, the Barbecook smokers are also very easy to maintain. You can easily disassemble the parts and then clean them quickly and easily.
Everything for outdoor cooking at Firepit-online.com
So if you want to buy a smoker oven for your garden? Then you've come to the right place at Firepit-online. In addition to smoker ovens, you will find much more in our web shop at vuurkorfwinkel.nl in the field of outdoor cooking. Making your own fire, cooking soup with a tripod over an open fire, making pizzas in a beautiful wood-fired pizza oven, barbecuing, slow cooking with a Big Green Egg, grilling meat on a Burni Forno or an OFYR BBQ... Everything is possible! At Firepit-online.com you will find everything you need to cook outside... and all year round.