Fire bowls corten steel/rust
Corten steel or rust fire bowls stand as a cool object in the garden. These fire bowls come in various sizes: 60cm, 80cm, 100cm, 120cm and even a fire bowl with a diameter of 150cm. Corten steel is a robust material, ideal for outdoor products such as fire bowls or fireplaces.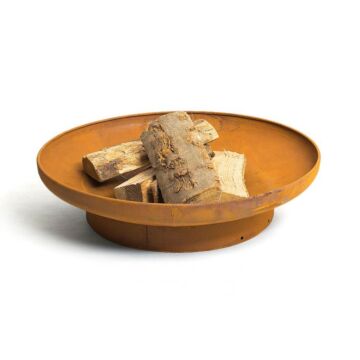 4 Reviews
W 60 x D 60 x H 16 cm
Powder coated steel
Special Price
€38.95
Regular Price
€49.95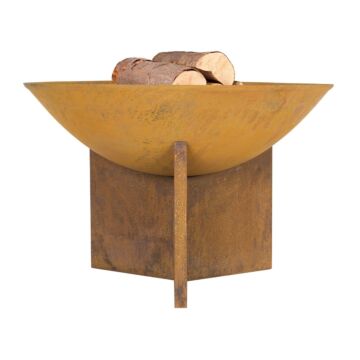 6 Reviews
W 56 x D 56 x H 38 cm
Rusted steel
Special Price
€82.50
Regular Price
€119.00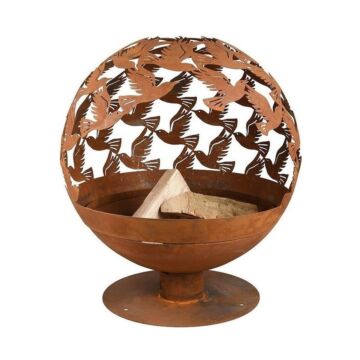 4 Reviews
L 57 x W 57 x H 66 cm
Sheet steel
Special Price
€169.00
Regular Price
€240.00
Ordered before 17.00h,

SAME DAY

shipment

Delivery from

STOCK

Pay later
Buy a Corten Steel / Rust Fire fire bowl?
Do you want to buy a Corten steel fire bowl? A Corten steel fire bowl is robust and is a real eye-catcher in your garden. Even without burning wood, a fire bowl made of Corten steel is a nice addition to your garden. We are happy to inform you about the advantages and disadvantages of a fire dish made of Corten steel.
What is Corten steel?
Corten steel is known as weatherproof steel and the official name of this steel is COR-TEN steel. In the base, Corten steel consists of iron, after which phosphorus, copper, nickel, chromium and silicon have been added. Corten steel is characterized not only by the rust color but also by the 100% recyclable material and the low maintenance required for a Corten steel product. A disadvantage of Corten steel is that this steel can deliver on, for example, underlying tiles. Use a bottom plate to prevent this.
Corten steel: rust process
When you buy a Corten steel fire dish, it is possible that the Corten steel is not supplied directly with a rust look. You may initially think that you have received the wrong item. However, this is not the case! When you put the fire bowl outside, a first corosion layer will quickly form due to humidity and / or rain. Often the manufacturer already supplies the fire bowls with a recognizable corosion layer, but it also happens that it is still uniform steel and the first "rust formation" has yet to occur. Don't worry, this is happening very quickly.
A large fire bowl or a small size?
The fire bowls in our assortimewnt can vary from 44 cm in diameter to 150 cm. The 80 cm Corten steel fire bowl is a nice middle ground in this and is a popular size fire bowl. In addition to the corten steel fire bowls, Firepit-online.com offers fire bowls of steel, cast iron or stainless steel, each of which has its advantages and characteristics. Want to know more about Corten steel? Read the Corten steel blog and learn more!