€229.00
(retail price)
€179.00
Only %1 left
Article number
Cyclus_Ecodrum
Ordered before 17.00h,

SAME DAY

shipment
14 day reflection period
Pay later
All products are for the

European

market
Cyclus Ecodrum Circular Firepit Stainless Steel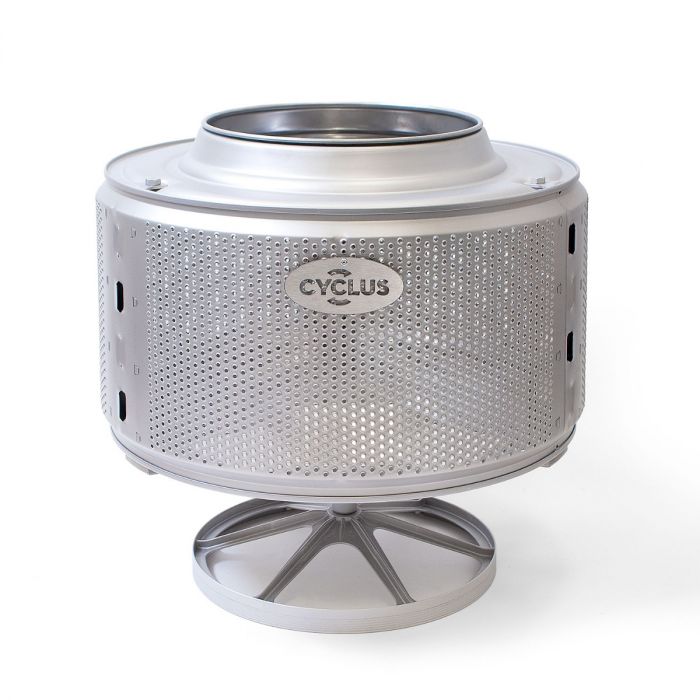 Product description
Cyclus Ecodrum Circular Firepit Stainless Steel

A nice atmosphere in the garden and also a sustainable product. These two characteristics are perfectly combined with the use of a Cyclus Ecodrum fire basket. This circular fire basket is a sturdy object that brings light, warmth and atmosphere to your garden by means of a lovely fire. Will you make the world a little better with this Cyclus fire?
The Circular Firepit
The Cyclus Ecodrum is a circular fire basket made from a washing machine drum. The fire basket does not only contribute to the atmosphere in your garden, this sustainable and Read more recycled fire basket contributes to a reduction of the discarded washing machines and is therefore environmentally friendly. By reusing these drums as, for example, fire baskets, you get a beautiful new product and at the same time you reduce the production of unnecessary items.
Not only is the Ecodrum completely made of recycled parts... The box (FSC certified), packaging material, logo plate and tape are also made of recycled materials. In this way, Cylcus is making a full contribution to reducing waste!
The use and refurbishment of old items for use as a different product is called upcycling. Cyclus is the brand for recycled and upcycled garden products.
Various versions
The Ecodrum is available in two versions, the Ecodrum GD and the Ecodrum HD of which the Ecodrum GD is available in two sizes. The Ecodrum GD, the Geodrum, owes its name to the round pattern in the fire basket. Geo means world and the world is round! The Ecodrum HD, the Hexadrum, is so named because the fire basket has a hexagonal pattern all round. The Ecodrum GD is also available in the sizes Small and Large so that you can also light a smaller fire.
Both fire baskets have been completely cleaned and provided with a new stainless steel layer. This has turned the washing machine drum into a beautiful fire basket in one go, with which you can experience many atmospheric evenings. At the bottom of the Ecodrum some black deposit may still be visible (lime residue). In the RVS models, these residues cannot be hidden. It provides a unique appearance.
Combustion in the firepit
The washing machine drums have small holes in the drum all by themselves. Through these small holes in the drum, the fire is clearly visible. This creates a beautiful picture, particularly in the evening. The drums are made of stainless steel. Stainless steel has the property of conducting and giving off heat well, so you can feel the warmth of this fire basket. Keep in mind that stainless steel will discolour if it comes into contact with high temperatures. Your Ecodrum will therefore take on a beautiful bronze colour after use.
Very nice if you want to sit outside in the evening and enjoy the beautiful flames and the pleasant warmth.
Please note: The Ecodrum is a recycled fire basket and therefore different per item. You will always receive the model you ordered, however, various details of the fire basket may be different.
The Cyclus Ecodrum Circular Fire basket stainless steel in brief:
- Circular fire basket
- Completely made of a washing machine
- Currently available in 3 models
- High-quality stainless steel
- Comfortable and safe to use
- Other packaging materials are also circular
- Enhancing the atmosphere at a garden party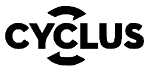 Cyclus is the circular brand for your garden! Cyclus strives for an environmentally friendly world and breathes new life into discarded products (or parts thereof). In this way, we reduce the waste mountain and contribute to a cleaner world.
Cyclus provides atmosphere and experience! Making old products recognisable or unrecognisable again in new products... with a higher quality and better appearance.... Upcycling is what we call it! Cyclus makes old products bloom again in your garden, which makes everyone happy. A happy planet'', you might say.
Read less
Specifications
Article number
ECOGDSRVS | ECOGDLRVS | ECOHDRVS
Dimensions
L 49 x W 49 x H 47 cm (ECOGDSRVS) | L 49 x W 49 x H 53 cm (ECOGDLRVS ) | L 49 x W 49 x H 49 cm (ECOHDRVS)
Weight
9 kg (ECOGDSRVS) | 9,2 kg (ECOGDLRVS ) | 7,8 kg (ECOHDRVS)
Downloads
We found other products you might like!
HEAT Fire Drum

Special Price

€139.95

Regular Price

€169.95

Order before 17.00, delivered tomorrow
Write a review about Cyclus Ecodrum Circular Firepit Stainless Steel
And possibly win a € 100,- giftcard
This one!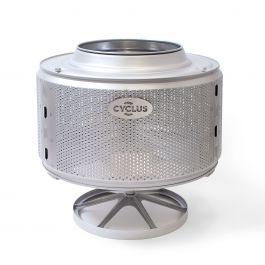 Cyclus Ecodrum Circular Firepit Stainless Steel
€229.00
(retail price)
€179.00