FORNO Fireplace Enok CortenSteel
5 Reviews
4.65 out of 5 based on 5 reviews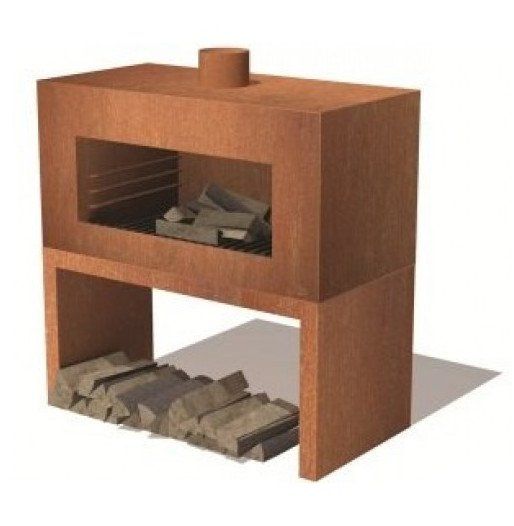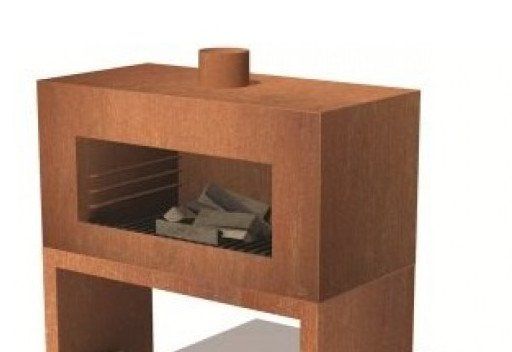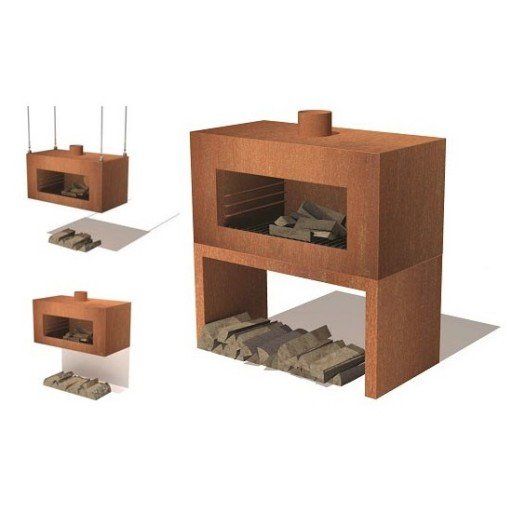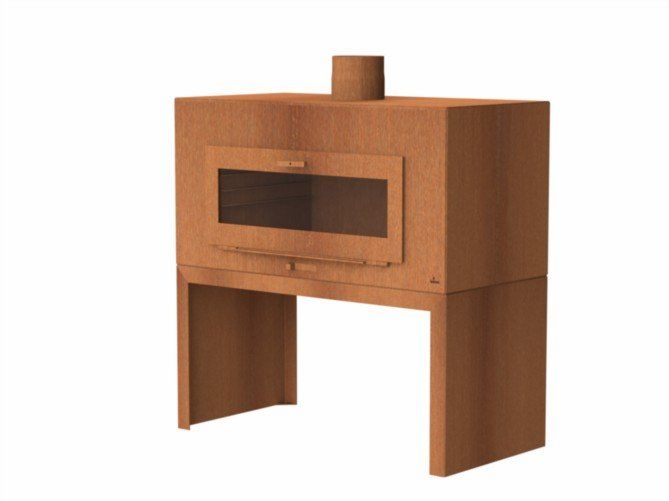 FORNO Fireplace Enok CortenSteel
All products are for the European market

Ordered before 17.00h,

SAME DAY

shipment

14 day reflection period

Pay later
FORNO Fireplace Enok CortenSteel
Are you looking for a beautiful CortenSteel garden fireplace? Then this stylish FORNO fireplace Enok might be exactly what you are looking for!
The FORNO Fireplace Enok is a high-quality patio fireplace. The fireplace is made of no less than 3 mm thick CortenSteel and is double-walled. In terms of design, the FORNO fireplaces are quirky, timeless and unique. Everything for a great fire experience. Even when you are not using the fireplace, it is an asset to your garden.
A joy to the eye and practical to use
The FORNO fireplace FORNO Enok has a unique design with beautiful, straight shapes and comes with a practical storage compartment for your logs. That is not only a joy to the eye, but also very practical. You have your fireplace wood at hand and do not need to leave your seat all the time.

The fire compartment of the fireplace is a bit higher than with other patio fireplaces. Because of its height, the moving flames are clearly visible and allow the FORNO Enok to issue even more heat. The FORNO garden fireplaces has a practical provision for placing a BBQ grill. This grill grate can be ordered separately.
The latter also applies to a flue. You need to order this separately. You can order these in three different (length 50, 75 and 100 cm) sizes. With FORNO you also have the option of purchasing loose fittings (45 and 90 °), with which you can attach the pipe to, for example the roof of a veranda. Super practical! And this way, a FORNO fireplace can be placed almost everywhere.
Made of no less than 3 mm thick CortenSteel
The FORNO fireplace is made of no less than 3 mm thick CortenSteel. The fireplace can therefore stay outside in all weather conditions and does not need to be covered. This fireplace is made of steel containing copper (corten).
CortenSteel is also known as weathering steel. Characteristic of CortenSteel is the orange brown rust colour the one hand and, on the other hand, its long lifespan. The lifespan is so long because the first layer of corrosion prevents further rusting, making painting unnecessary and maintenance minimal. The more you use the FORNO Stig, the more beautiful it becomes. Over time the steel will develop a nice natural patina layer.
To sum it up: with the FORNO Fireplace Enok, FORNO delivers yet again an attractive, high-quality fireplace. Take a seat around this fireplace with your friends and enjoy its stunning design and pleasant heat.
The FORNO Fireplace Enok CortenSteel in short:
- Attractive garden fireplace
- Stylish Rectangle model
- Authentic fire based on logs
- Made of 3 mm thick CortenSteel
- FORNO gives a 5-year full warranty on all garden heaters
- The flue pipe can be ordered separately (as well as 45° and 90° fittings)
Please note the following!
Please note: It can happen that a certain type of CortenSteel fire bowl will not immediately have a rust-look. At first, you might think that the wrong product was delivered. Nothing could be further from the truth. When you place the garden fireplace outside, humidity and/or rain will soon make the first layer of corrosion appear. Often the manufacturer delivers the fireplaces complete with a recognisable corrosion layer, but it also happens that the steel is still smooth and the first "rusting" has yet to appear. But don't worry, this happens very quickly.

FORNO is a Dutch company with a small team of professionals engaged in the design and manufacture of garden fireplaces, fire bowls and fire tables. Hand-made, with the greatest care for design and quality. At FORNO, everything is about pure craftsmanship!
All FORNO products are of an outstanding quality. You will enjoy them for years. Whether it's a fire table, a patio fireplace or a fire bowl, all models are made of no less than 3 mm thick corten steel. To sum it up; With the stylish FORNO products, you choose special design and high quality.
Read more
Specifications
| | |
| --- | --- |
| Brand | FORNO |
| Model | Enok CortenSteel |
| Article number | BK2SA.200 |
| Color | (Rusty) brown |
| Material | Corten steel |
| Dimensions | L 100 x W 50 x H 100 cm |
| Weight | 134 kg |
| Shape | Rectangle |
| Fuel | Wood ( Max. 1.5 kg dry wood at a time) |
| Warranty | 5 years |
| Fire view | Front |
frank
correct geleverd en snel , zo heb ik het graag.
en ook een vriendelijke Chauffeur.
gewoon Top.

Evert Jakobs
Super haard, fraai om te zien en lekker warm in het gebruik. Een eye catcher in de tuin en ook nog eens heel bruikbaar.
J.M. verhulst
Puike haard. Hier gaan we veel plezier aan hebben. Je ziet direct dat het kwaliteit is. Topservice van de Vuurkorfwinkel!
Other people also viewed these products