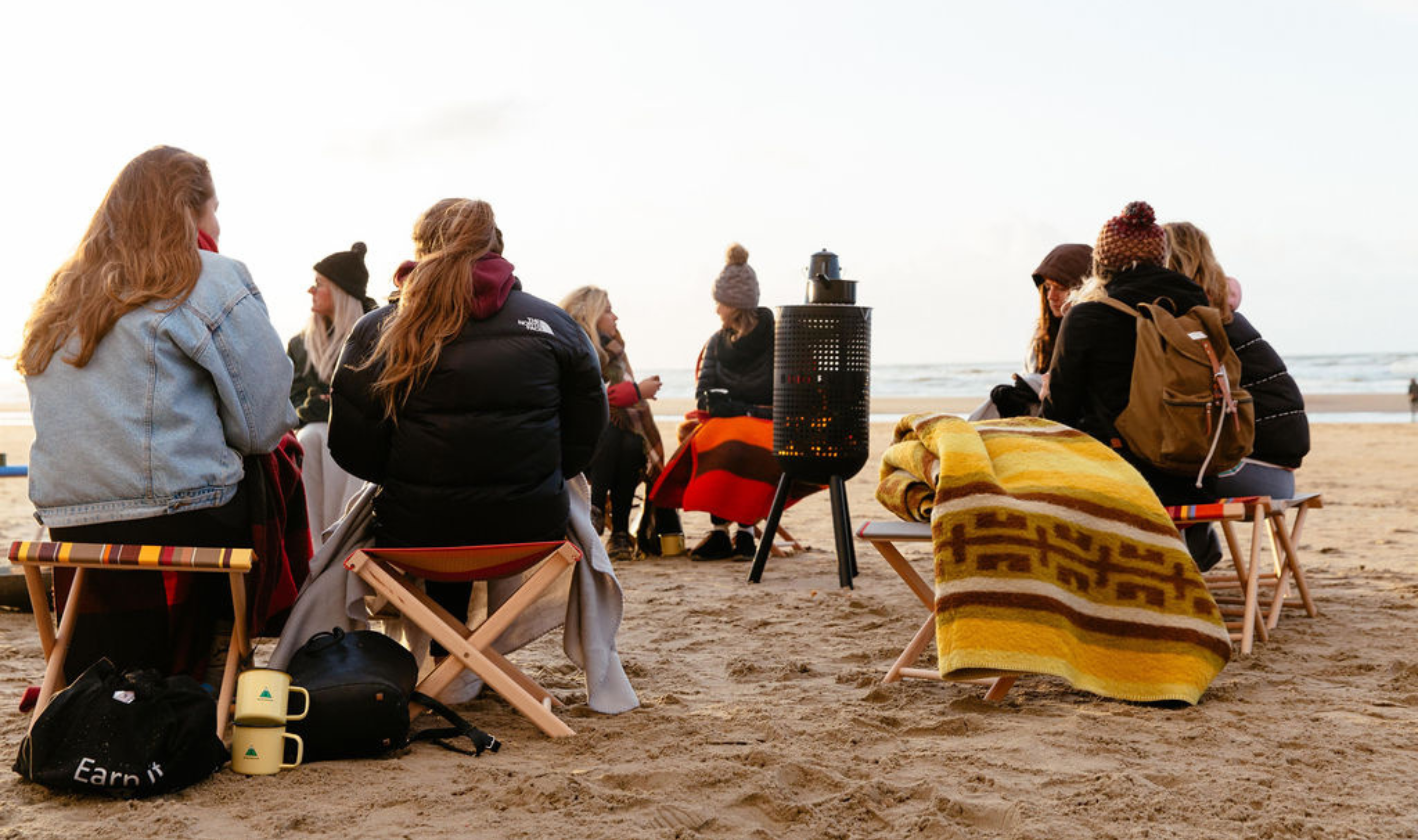 The days are getting shorter and also a lot colder. The hat, mittens and scarf can be taken out of the closet again. Temperatures are dropping and at such times a good source of warmth is certainly not unnecessary. Do you like to sit in the garden and enjoy the fresh air, but still like a warming fire or patio heater? In this blog, you will read all about the high-powered garden products and how you can use them as a heat source in your garden.
Terrace heating for a heated terrace or veranda
Do you prefer to stay outside all day, despite the cold? Then it might be nice to warm yourself up with a patio heater. In our product range, you will find a variety of patio heaters, from hanging to standing or small table-top models. Now that gas prices have risen considerably, you can opt for an electric patio heater. Below, we list some high-power electric patio heaters so you are guaranteed a warm patio:
Eurom Q-Time 2000S Quartz: floorstanding patio heater with Quartz lamp. Maximum output 2400 watts

Sunred Heater Royal Diamond Standing 2500: standing patio heater with Lowglare lamp. Maximum output 2500 watts

Sunred Artix Corda Standing Heater: standing patio heater with brown rope lamp. Maximum output 2400 watts.

Heatsail Dome Standing Patio Heater: this luxury standing patio heater is also available in a hanging version, also gives individual ambient light and has a maximum output of 3100 watts

The above patio heaters are the toppers within the patio heater range. These patio heaters each have their own qualities and in addition, there is a wide range of other patio heaters so there is a patio heater for every style.
The versatility of a fire bowl
You can also add some warmth to your garden with a fire bowl. The possibilities with a fire bowl are endless! First of all, a fire bowl is a very nice source of heat. Due to the open character of a bowl, you receive a lot of heat from the fire being made and the heat will spread all around. Therefore, a fire bowl is a good heat source for a larger group of people, for example. Depending on the size of the fire bowl, you can surround a fire bowl with a large group.
Besides being placed on the ground, you can also place a fire bowl such as the MOODZ Corten steel fire bowl or the FORNO fire bowl 200 cm on a pedestal. This way, you get the heat from the firebowl to its height all at once and can also stand around it for warmth. Grab a marshmallow and a marshmallow pin and your evening is complete.

A fire pit with options
A fire pit gives off a nice atmosphere and warmth. Due to the often open nature of a fire pit, the heat will spread widely and you can also gather a sizeable group around one. The nice thing about a fire pit like the BonVes 34 are the included extras. With the included grill grate, you can start stoking and grilling immediately after unpacking the fire pit. In addition, planchas are also available for the BonVes fire pits to try out plancha baking too.
A fire pit is often, compared to a fire bowl, slightly easier to move around. In addition, a fire pit stands on legs and will therefore give off its heat at a certain height. The La Hacienda Brava Firebasket, for instance, has a height of 72 cm and will therefore flame at a good height. In contrast, there are also low fire pits available such as the Ecodrum HD with a height of 49 cm. This will look perfect next to a low lounge area or in a sitting pit.
Keep warm in the cold winter
Within our range, you will find many more ways to keep yourself warm. Think about stoking up in a garden fireplace or a gas fireplace for the terrace. Are you browsing and are you curious what else Firepit-online.com has to offer? Then take a look at our entire webshop and be amazed by the various items in our range. Looking for even more inspiration and how to use your fire bowl, garden fireplace or barbecue? Then be sure to scroll through our Pinterest profile.