Stewing on all fires
The secret ingredient for stewing: patience. Let a delicious simmer cook for a few hours at a low temperature and you can feast on a delicious stew. Whether you use a fire bowl, a garden fireplace or a real Bastard. You are guaranteed to make a good simmering pot with the products from Firepit-online.com. Want to know more about this cooking technique? Read our blog and get inspired!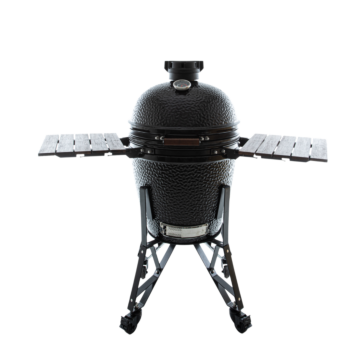 0 Reviews
L 68.2 x W 48 x H 114 cm
Including Base and Side shelves
Special Price
€1,149.00
Regular Price
€1,349.00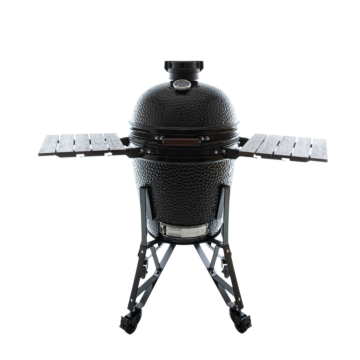 0 Reviews
L 68.2 x W 48 x H 114 cm
Includes base and side shelves
Special Price
€1,149.00
Regular Price
€1,249.00
Ordered before 17.00h,

SAME DAY

shipment

Delivery from

STOCK

Pay later
What is stewing?
Stewing is a very well-known way of preparing a delicious meal. Stewing is the technique whereby a pan or campfire pot is kept at a low temperature for a long time. In this way, the ingredients in the pan are slowly cooked and become deliciously tender and soft. The best type of pans for stewing are cast-iron simmering pans. Because of the sturdy and thick material, the temperature in the pan remains the same and the food can cook gently.
The benefits of stewing
The characteristic of stewing is the waiting period. With a lot of patience, you can enjoy a tasty stew after a few hours. You prepare a pan with ingredients and leave it on a low heat for a while. Then you can chill out and wait until your meal is ready. During the stewing, the flavours of all the individual ingredients come together and the dish becomes a real taste bomb.
Fine products for stewing
In the Firepit-online.com range, you will find many outdoor cooking products that can help you prepare a good dish. Also for stewing, there are certain products that are perfect to guarantee a good stew. Think of the Dutch Oven from The Bastard. This thick cast iron pan is perfect for distributing and maintaining the right temperature and is available in three sizes. Choose the right size for your party and the stewing can begin.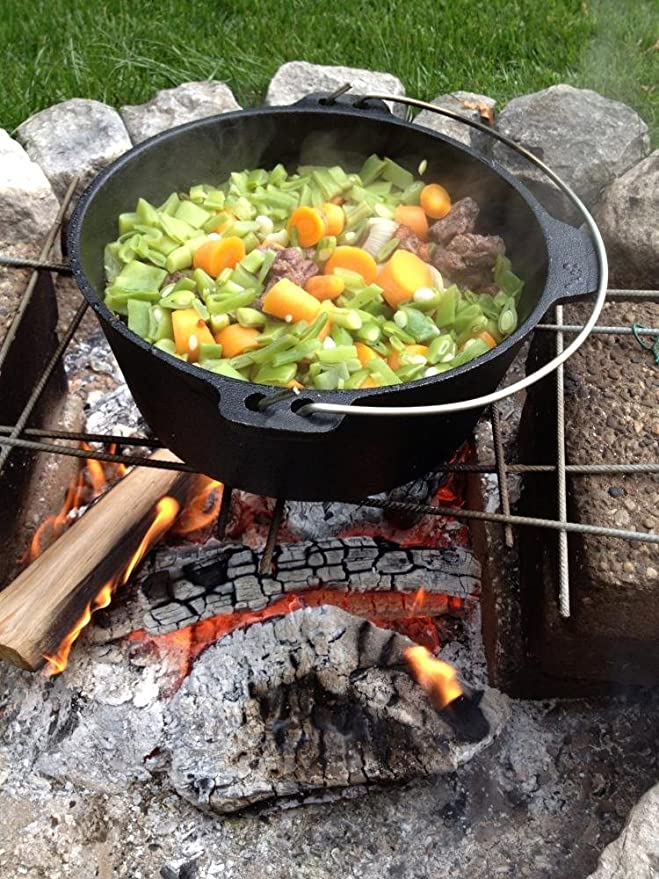 Occasionally it is useful to stir the stew. A pair of tongs is very handy for this. This way, you can stir the stew and pick up the meat to see how soft it is.
Stokem garden fireplace
The Stokem garden fireplace is the perfect garden fireplace for making a good stew. You can order a hanging hook as an accessory for this garden fireplace. On this hook you can hang a Dutch oven in which you can prepare the stew. Make a small and controlled fire in the fireplace and you can start stewing. By closing the door of the garden fireplace completely, the temperature can be controlled and a clean fire will burn.
Are you interested in the technique of stewing and want to know more? Read the blog about stewing and let yourself be informed and surprised by the technique of stewing. Order your simmering pot or garden fireplace before 17:00 today and we will send it the same working day!