14 day reflection period
Pay later
If ordered before 17.00h.,

same day

shipment

All products are for the

European

market
Notify me when this product is in stock
Product description
OFYR Island 100
In functionality almost a complete outdoor kitchen with still the unique OFYR design. The Corten steel cabinet consists of a 100cm OFYR with ample wood storage, a thick worktop or cutting block and a handy holder for accessories and spices.
The OFYR is a functional work of art designed to enrich outdoor life with beauty, warmth, food and friendship. With its simple, classic lines, the OFYR is more practical and stylish than a normal barbecue and fits perfectly into any environment, from the garden to the chic restaurant terrace. When it's time for an outdoor get-together, this elegant work Read more of art turns into a warm, welcoming place to cook and entertain guests.
Being outdoors together all year round
Just like a traditional campfire, the OFYR brings people together. The wood-burning fire gives off cosy warmth within a radius of two metres, allowing you to cook and eat outside even in winter. The OFYR has an innovative round design so that family and friends can prepare their own food while enjoying a drink and a pleasant conversation.
With the OFYR, cooking outdoors is a party
The 12 millimetre thick baking tray is available with a diameter of 100 or 85 cm. Via the wood fire in the fire bowl (coal is also less fun because it does not burn) the plate is heated to approximately 300˚C . Lubricate the plate with oil and fry. The cooking surface is very large: on the plate with a diameter of 100 cm you can easily cook for 50 people.
Easy to use and easy to clean
Unlike other outdoor cookers, the OFYR is very easy to clean and virtually maintenance-free. Food residues and excess oil end up directly in the fire. The baking tray is with a spatula very easy to clean because all the dirt is pushed into the fire. Afterwards, the can be wiped off with a damp cloth and the OFYR is ready for use again.
Thanks to its three-part modular design, the OFYR can be easily moved. The hob, fire bowl and pedestal can easily be lifted and moved separately. There is a 2cm&nbsp hole in the cone which allows rainwater to drain away neatly.
Made of durable Corten steel
The OFYR can remain outside in all weather conditions and does not need to be covered, as the base and fire shell of the OFYR are made of copper-containing steel (corten). Corten steel is also known as weatherproof steel. Corten steel is characterised on the one hand by its brown-orange rust colour and on the other by its long service life. The lifespan is so long because the first layer of corrosion prevents further corrosion, making painting unnecessary and therefore maintenance very low. The more you use the OFYR, the more beautiful it becomes. Over time, the steel will acquire a beautiful, natural patina layer.
A lifestyle object that fits into any environment
The OFYR is a real lifestyle object. The OFYR fulfils a function as an artistic object, which is a wonderful addition to the environment in which it is placed. Fire in its natural form invites the whole year round to enjoy the warmth. The simple addition of wood allows this function to be exploited. The crackling fire contributes to a beautiful ambiance, which transforms the Ofyr from object to fire basket that gives an extra dimension to a cosy gathering.
The OFYR Island 100 in short:
- Unique design
- To be used as barbecue and fire bowl
- Easily movable: three-part construction
- Base is equipped with a convenient wood storage
- Made of durable Corten steel: OFYR can be left outside all year round
- Available in different sizes (diameter of the cone)
- Also very suitable for catering purposes
Watch a short impression of the OFYR below: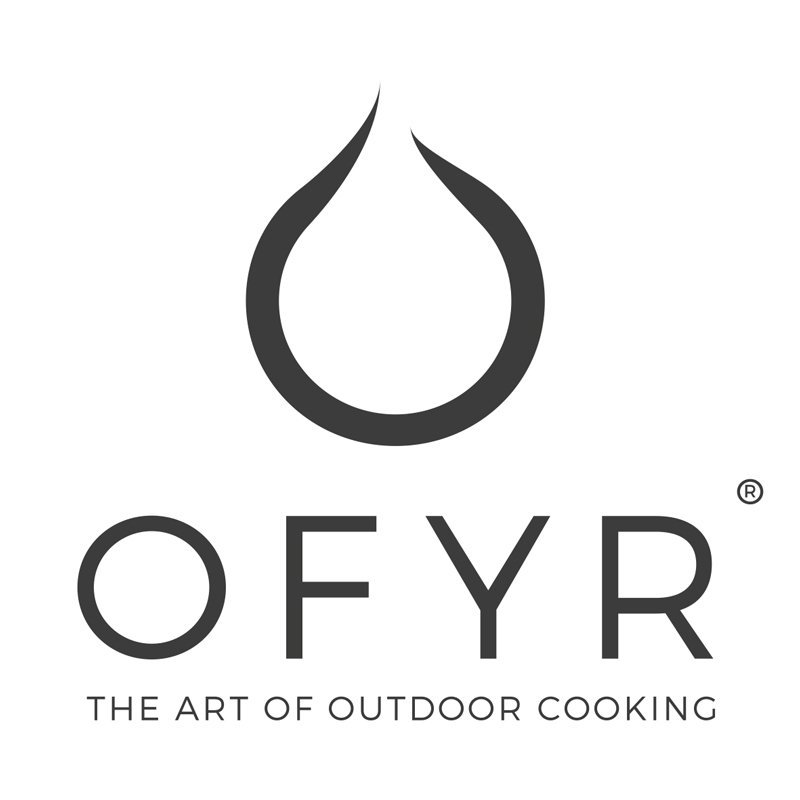 Read less
Specifications
Baking tray material
Sheet steel
Baking tray thickness
12 mm
Thickness steel cone
3 mm
Dimensions
L 50 x W 135 x H 100 cm
Weight
Base 78 kg, Cone 22 kg, Griddle 55 kg , Holder 3 kg , Worktop 8.6 kg
We found other products you might like!

Write a review about OFYR Island 100
And possibly win a € 100,- giftcard
This one!