MOODZ Fire bowl Ø 80 cm
105 Reviews
4.75 out of 5 based on 105 reviews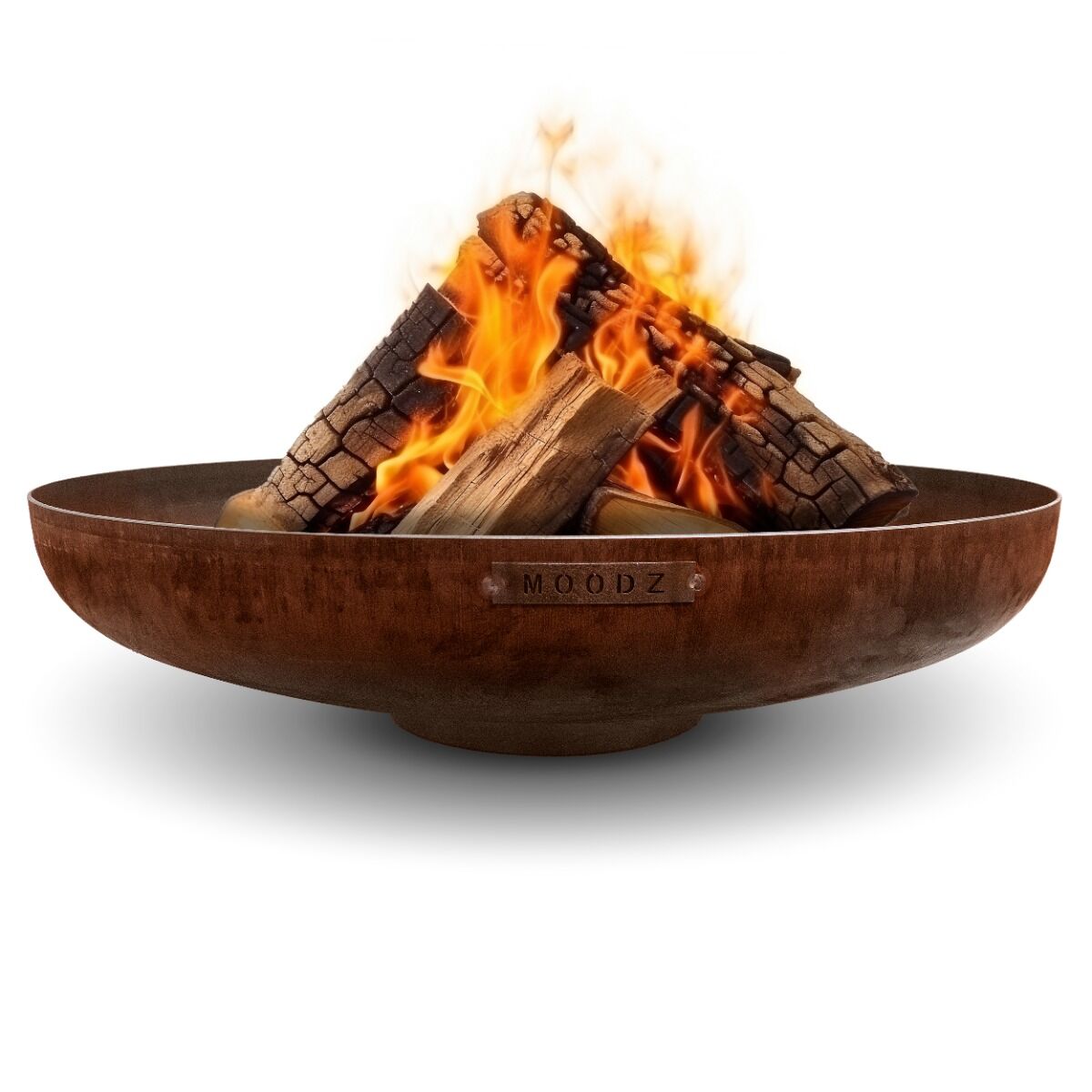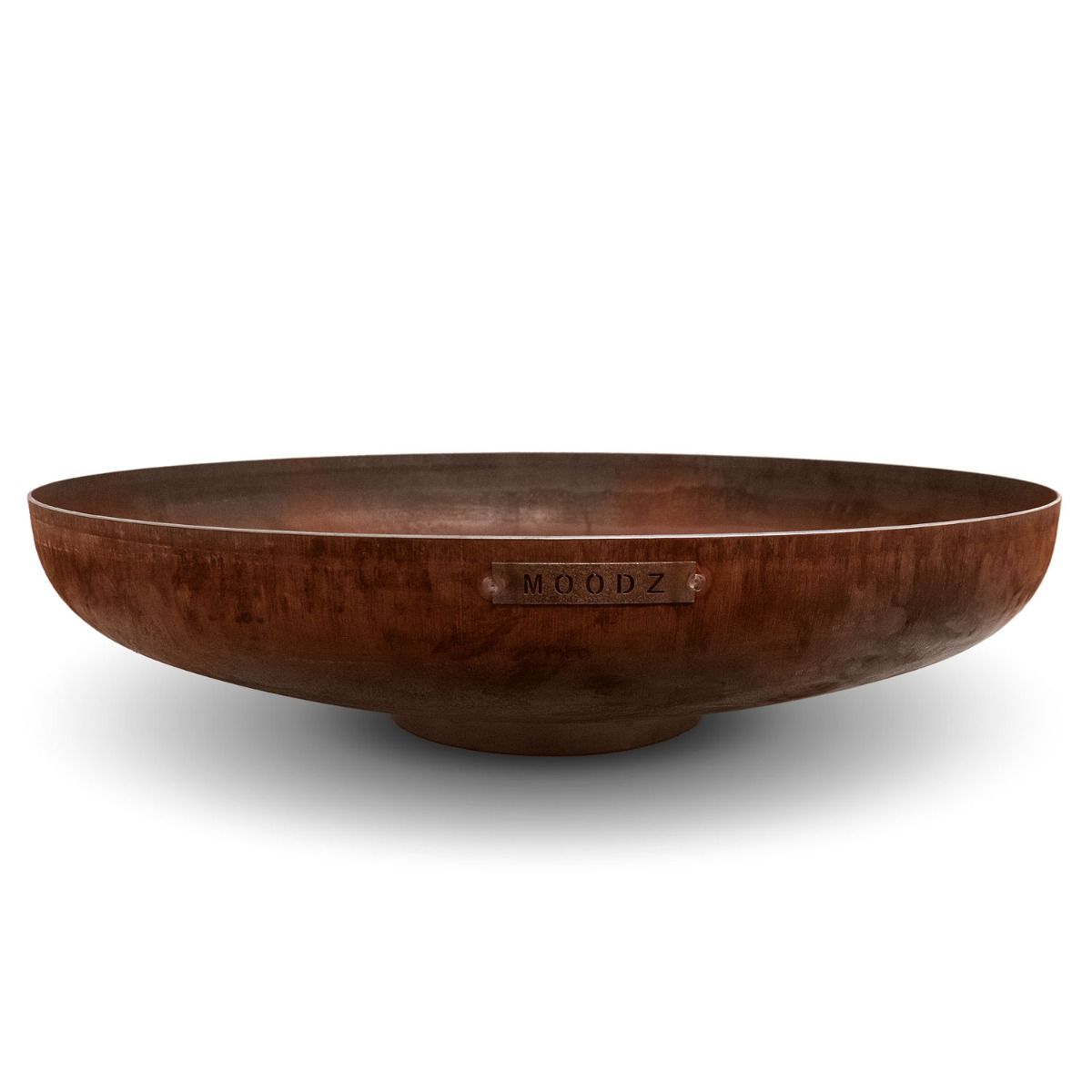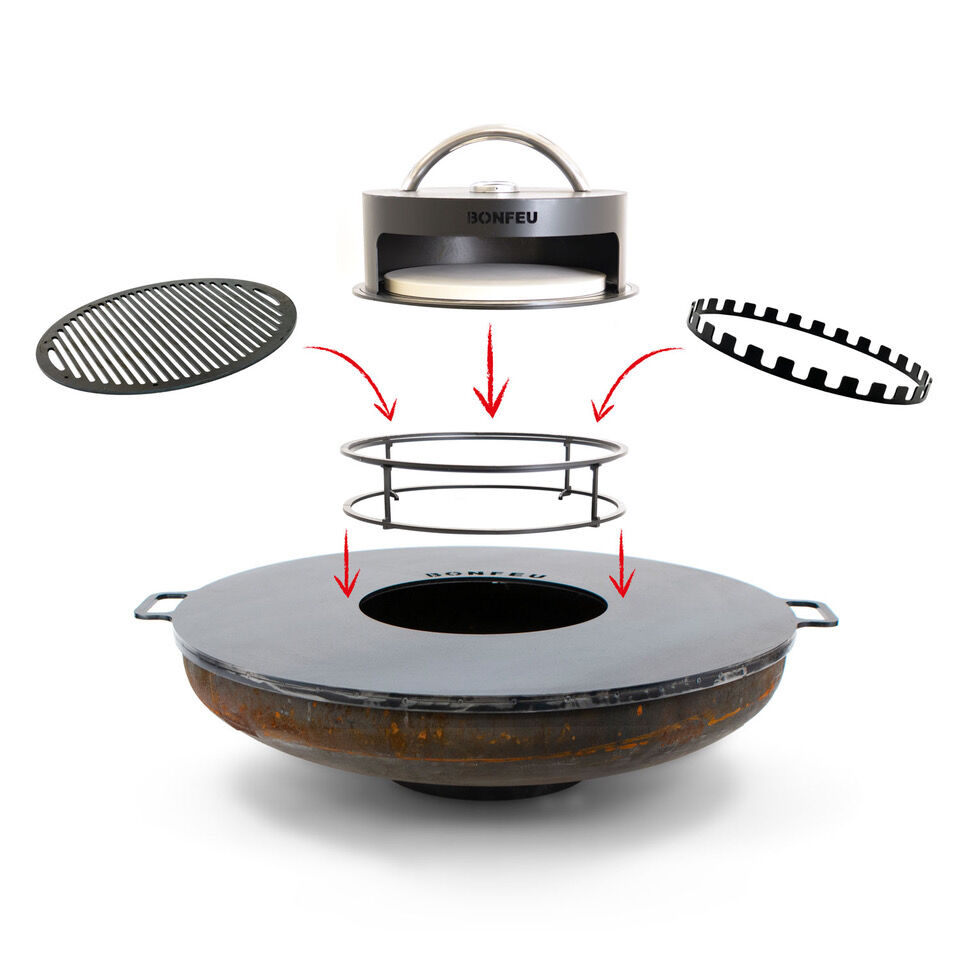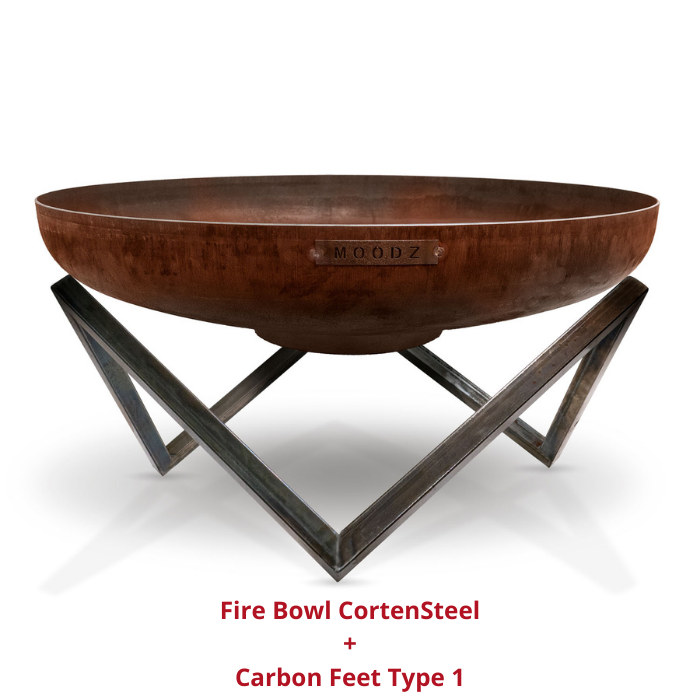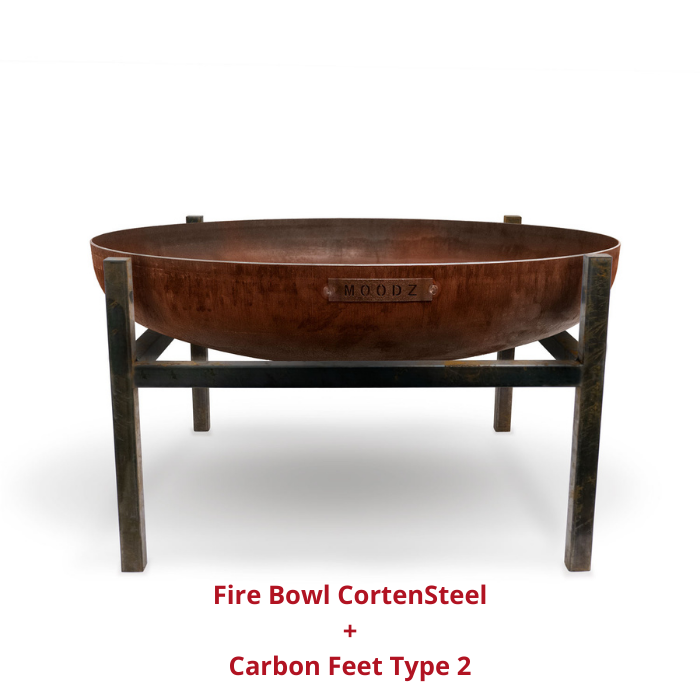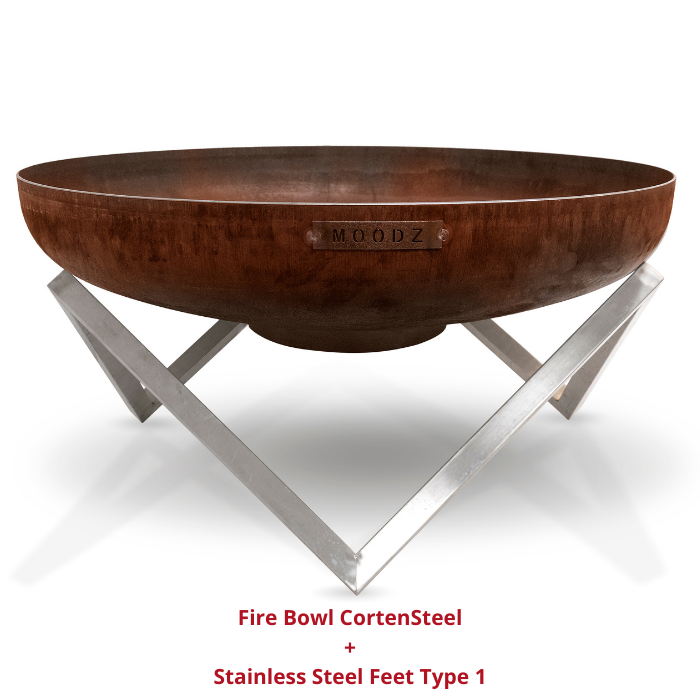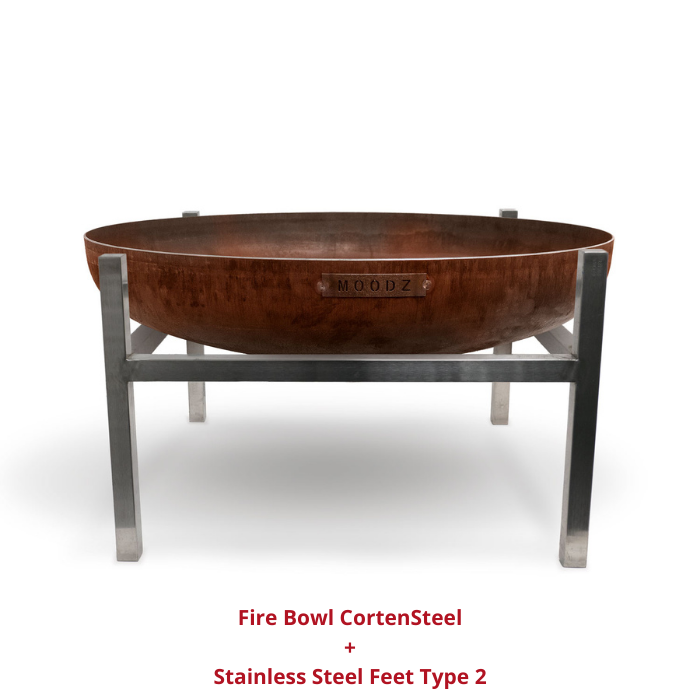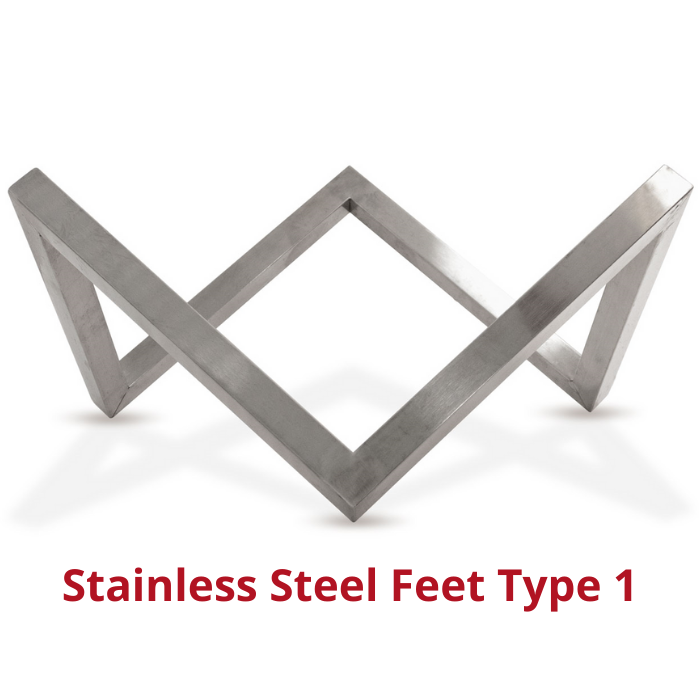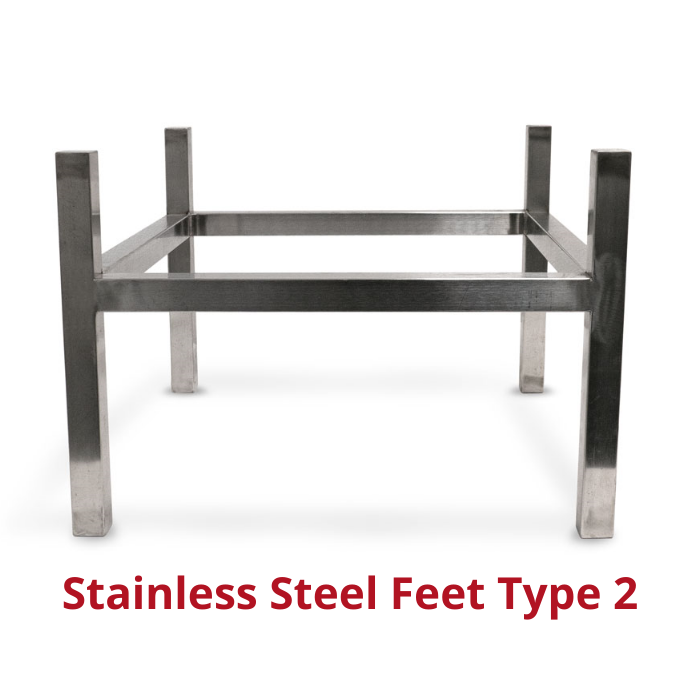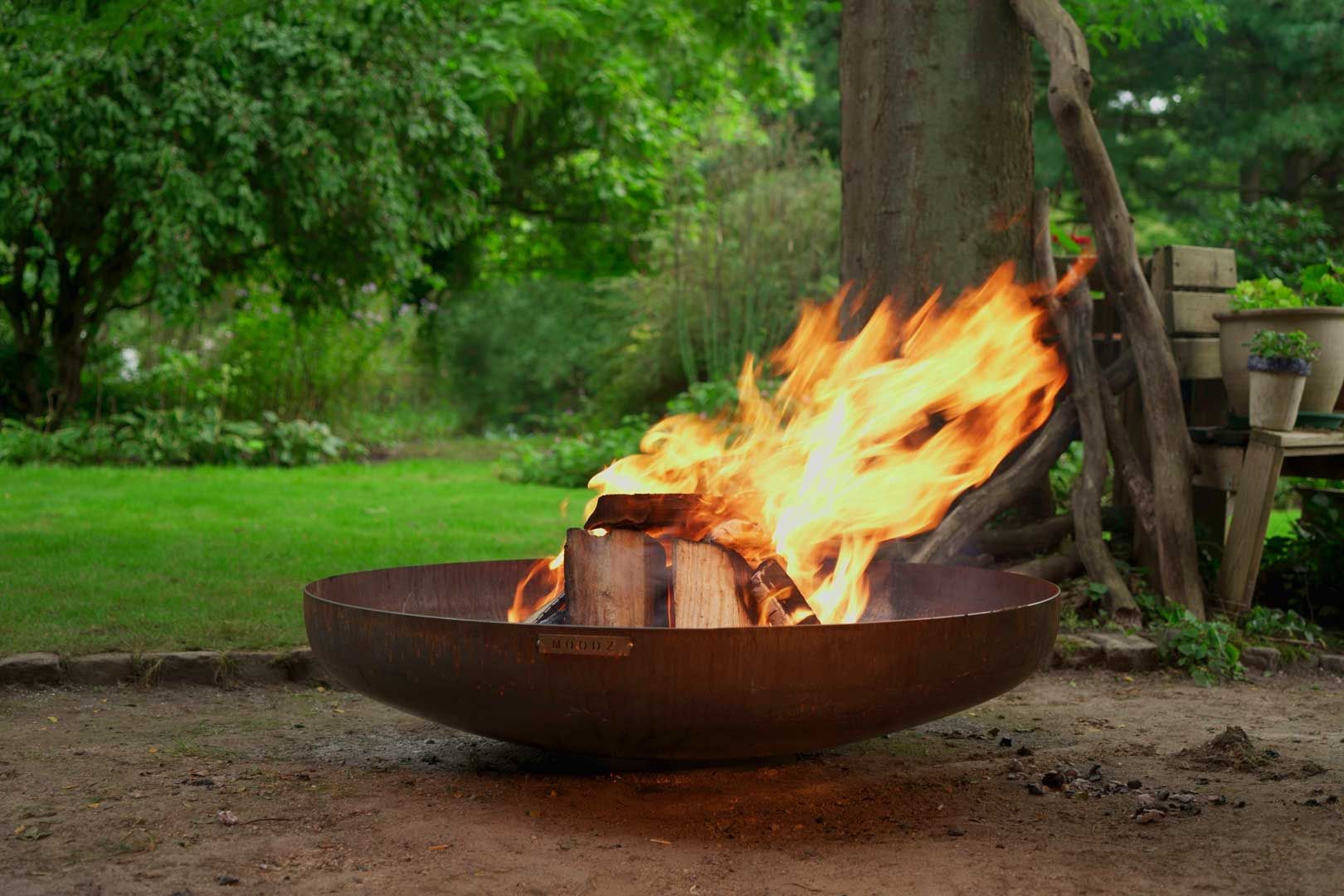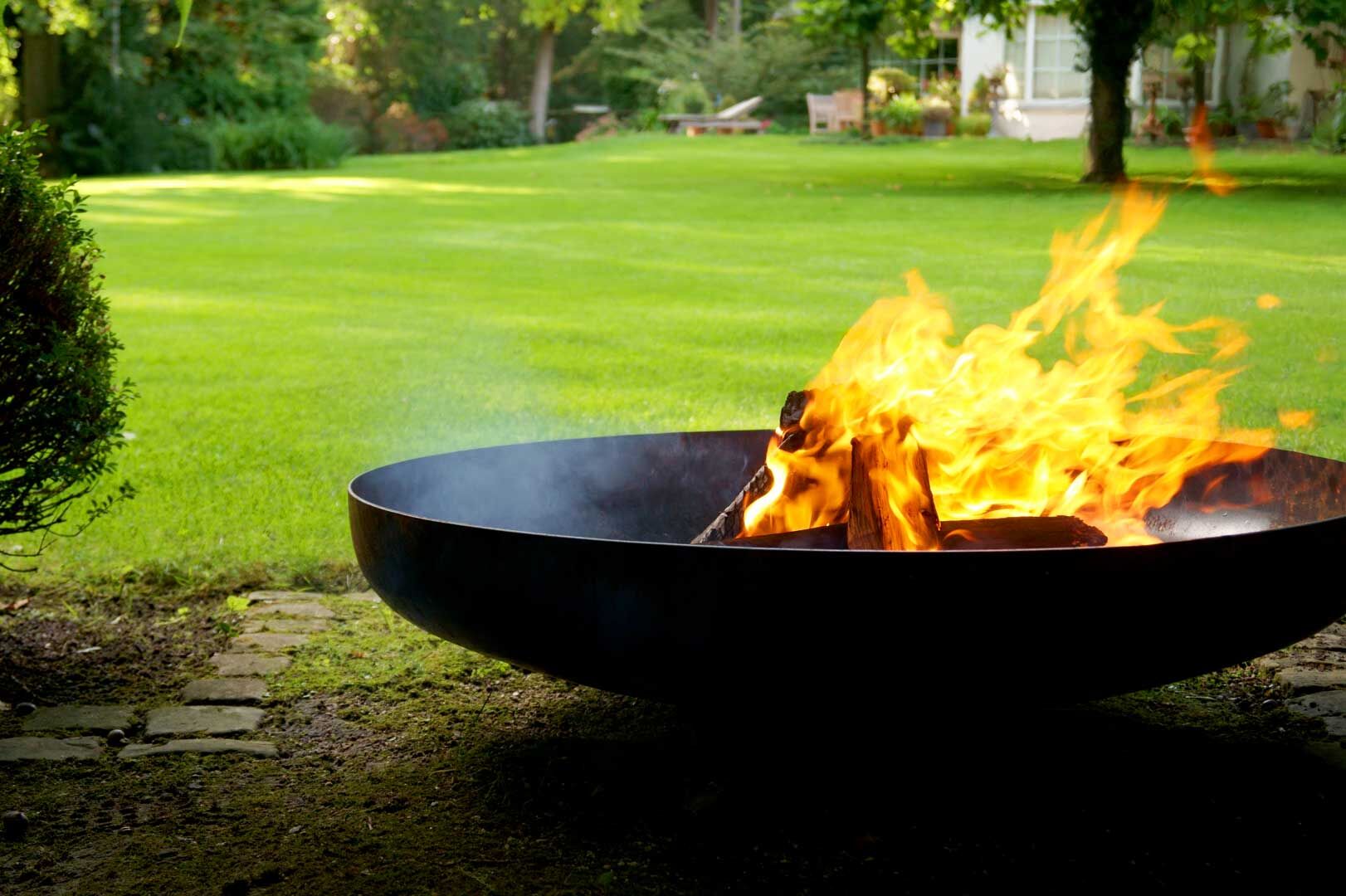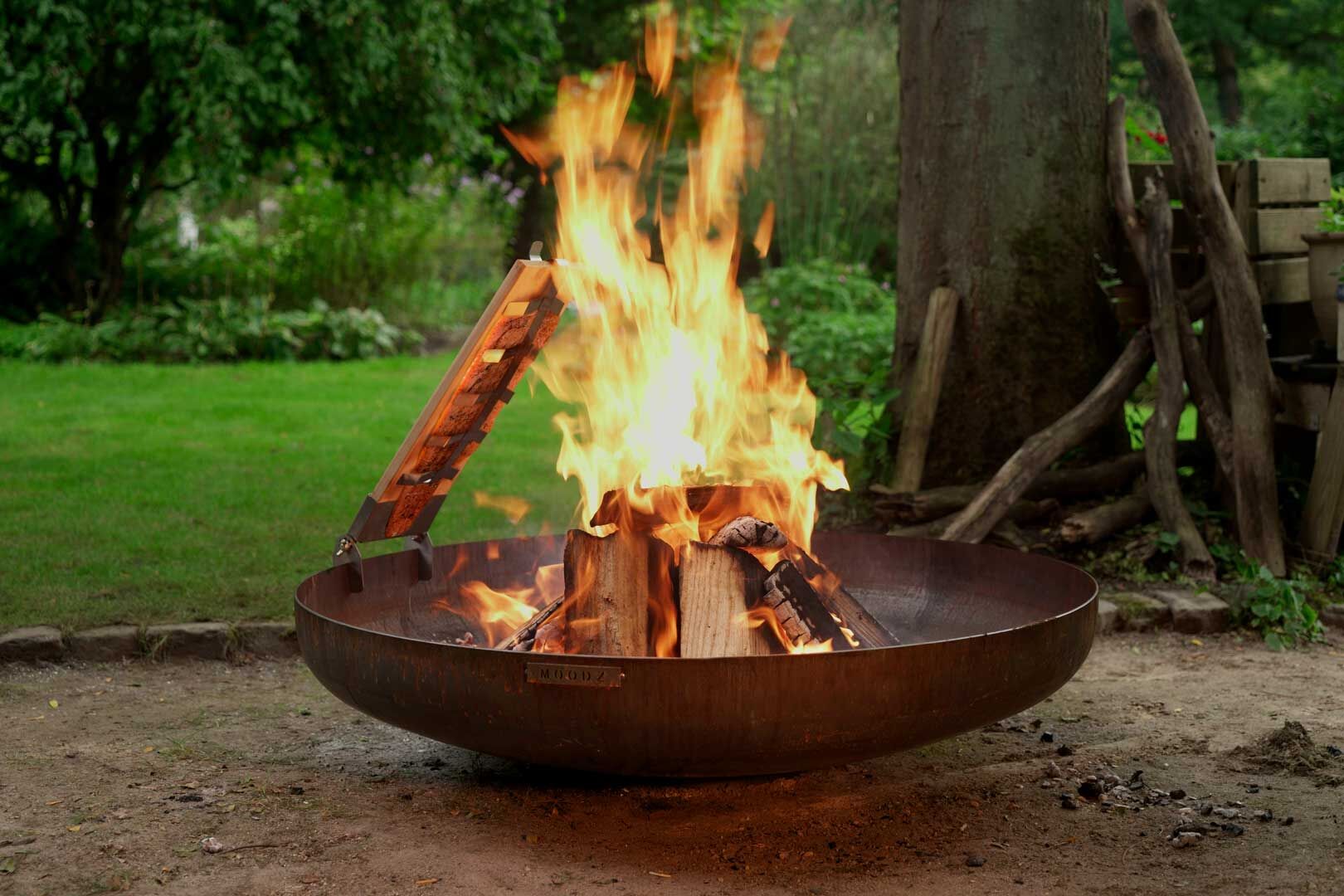 All products are for the European market

Ordered before 17.00h,

SAME DAY

shipment

14 day reflection period

Pay later
Accessories for MOODZ Fire bowl Ø 80 cm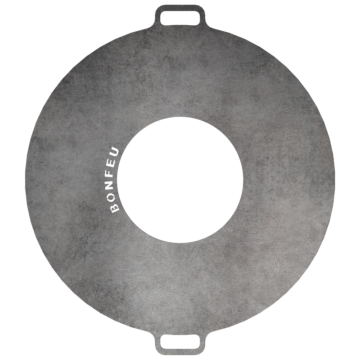 8 Reviews
L 80 x W 80 x H 1.6 cm
6 mm thick baking tray
Special Price
€144.95
Regular Price
€149.95
MOODZ Fire Bowl Corten Steel (Ø 80 cm)

The MOODZ fire bowl is a true asset to your home. With a diameter of 80 cm and made of no less than 3 mm thick corten steel, this great fire bowl will guaranteed make for many lovely summer evenings. The fire bowl is of high quality, so you will enjoy it for many years.
Made of 3 mm thick corten steel
This fire bowl is made of steel containing copper (corten). Corten steel is also known as weathering steel. Characteristic of Corten steel is the orange brown rust colour the one hand and, on the other hand, its long lifespan. The lifespan is so long because the first layer of corrosion prevents further rusting, making painting unnecessary and maintenance minimal. The more you use the fireplace, the more beautiful it becomes. Another important characteristic of corten steel is that the fire bowl will not rust and can stay outside all year long.
Available in five different dimensions!
The MOODZ Living fire bowls are available in five different sizes, so there is always a fire bowl that suits your garden. Not only the diameter of the fire bowl varies in size, also the height increases as the diameter of the bowl increases. The following dimensions are available: 60, 80, 100, 120 and 150 cm.
The MOODZ fire bowl corten steel in short:
- Stylish fire bowl
- Burning a fire in an authentic way
- Made of 3 mm thick corten steel
- Available in various sizes
- Provided with drainage holes
- High quality fire bowls
Please note the following:
Please note: It can happen that a certain type of corten steel fire bowl will not immediately have a rust-look. At first, you might think that the wrong product was delivered. Nothing could be further from the truth. When you place the garden fireplace outside, humidity and/or rain will soon make the first layer of corrosion appear. Often the manufacturer delivers the fireplaces complete with a recognisable corrosion layer, but it also happens that the steel is still smooth and the first "rusting" has yet to appear. But don't worry, this happens very quickly.
The CortenSteel fire bowls by MOODZ are stored outside - this means that the rusting process already starts before the bowl arrives at your doorstep! It is therefore possible that your bowl will arrive with irregularities.

Read more
Specifications
| | |
| --- | --- |
| Brand | MOODZ Outdoor Living |
| Model | Fire bowl Corten steel (Ø 80 cm) |
| Article number | FB.002 |
| Color | Rusty brown |
| Material | Corten steel |
| Dimensions | H 20 cm |
| Weight | 16 Kg |
| Shape | Round |
Sabine
Die Feuerschale erfüllt die Erwartungen, aber ich teile die Erfahrung von Laura im Hinblick auf die Verpackung. Auch bei uns war die Folie nur noch teilweise dran. Unser Postbote hat sich nicht beschwert, aber es war offensichtlich kein Vergnügen für ihn, die rostige Schale zu tragen. Ich verstehe das Argument mit dem Karton, aber das mit der Verpackung geht sicher besser!
Vielen Dank für Ihre Bewertung. Schön das Ihnen die Feuerschale gefällt. Wir wählen mehrere Lagen Folie, um die Feuerschale zu schützen. Leider kann sich diese beim Transport lösen. Wir können die Feuerschalen aufgrund ihrer Größe und ihres Gewichts derzeit nicht anders verpacken. Wir wünschen Ihnen viel Freude mit Ihrem Kauf!
Lolo76
Arriver après 1 semaine, rouillé sur plusieurs endroits.
Ne vous en servez surtout pas habillé en blanc ou assis autour pour faire une plancha car "bonjour" la salissure.
Juste pour le transporter du portail au salon de jardin, j'avais les mains noir.
Sinon très jolie sur son pied commandé à part.
Nous vous remercions de votre commentaire ! La rouille est la caractéristique principale de l'acier corten. J'espère que vous avez pu donner au bol à feu une bonne place dans le jardin non !
Laura
Die Schale an sich ist heil bei uns angekommen. Allerdings mit einem sehr verärgerten Postboten, der darum gebeten hat, ob er seine Hände bei uns Waschen darf. Denn die "Verpackung" – eine einfache Schicht Luftpolsterfolie – war abgerissen und er musste die rostige Schale mit den Händen tragen. Die Schale an sich ist ok, aber das war wirklich ein erster schlechter Eindruck. Ich verstehe, dass der Versand solcher Güter schwieriger ist, aber es gibt sicher bessere Lösungen als eine einfache Folie und Klebeband. Letzteres lässt sich zudem super schlecht bis garnicht ablösen, sodass wir nun immer noch Klebebandreste auf der Schale unten haben. Ich hoffe, diese lösen sich bei der ersten Nutzung mit der Hitze. Aber gesund ist das definitiv nicht. Ich hoffe, dass zukünftige Kunden von einer optimierten Verpackung profitieren können ;-)
Herzlichen Dank für Ihre Bewertung! Es ist in der Tat schwierig, die Feuerschalen auf andere Weise zu versenden. Wir wählen mehrere Lagen Folie, um die Feuerschale zu schützen. Leider kann sich diese beim Transport lösen. Wir werden auf jeden Fall eine mögliche andere Verpackung prüfen. Bereits nach 1 Brand kann der Abdruck von Klebeband oder Verpackung verschwinden und die Feuerschale verfärbt sich mit der Zeit und dem Brand zu der rostbraunen Farbe, die Cortenstahl annimmt. Wir wünschen Ihnen viel Freude mit Ihrem Kauf!