FIRE PIT BUYING RECOMMENDATIONS
A fire pit or fire bowl is a good alternative to a campfire or digging a hole for a bonfire. A fire pit creates a social spot in the garden where you can enjoy a good conversation under the stars late at night.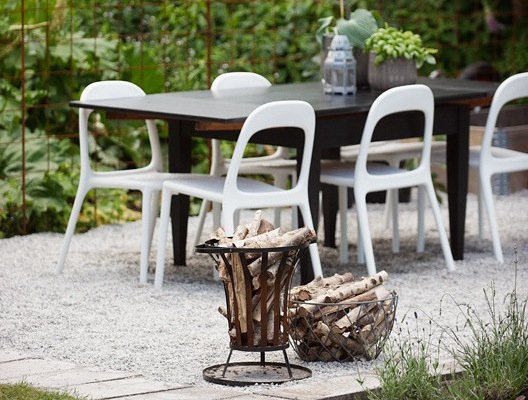 A fire bowl or fire pit can be placed on your patio or terrace and provides a secure and hassle free fire. Design fire pits and fire bowls are for sale in many styles and sizes. At Firepit-online.com you will find, among others, square fire pits, round fire bowls, fire bowls and attractive garden fireplaces.
WHICH FIRE PIT SHOULD YOU CHOOSE?
Most fire pits and fire bowls in our online store are made of steel. Steel fire pits are rust resistant and are ideal if you want to keep them outside in the garden all year. That you can expect high quality from brands such as Tuip and Nnice is evident from the materials used and the warranty. You may expect the normal manufacturer's warranty on all our products.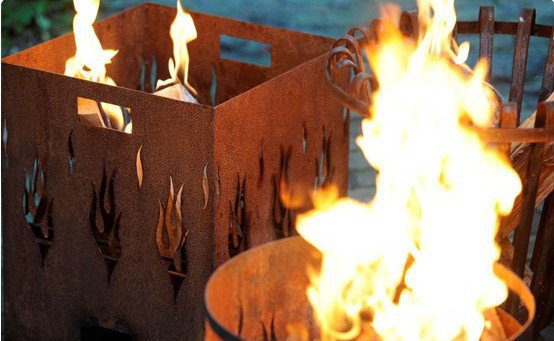 WHERE DO YOU PLACE A FIRE PIT?
Find a suitable place to position your fire pit so that your guests can sit around it easily. Take the heat from the fire pit into account and, for example, the presence of a barn or electrical appliances. Think of your own safety and always make sure you have an extinguisher nearby. These include foam fire extinguishers and fire blankets. Safety comes first!
For lighting the fire pit, use newspapers or preferably firelighters or paraffin lighting blocks. Never use liquid fuels such as spirit and the like! The chance of life-threatening accidents is enormous!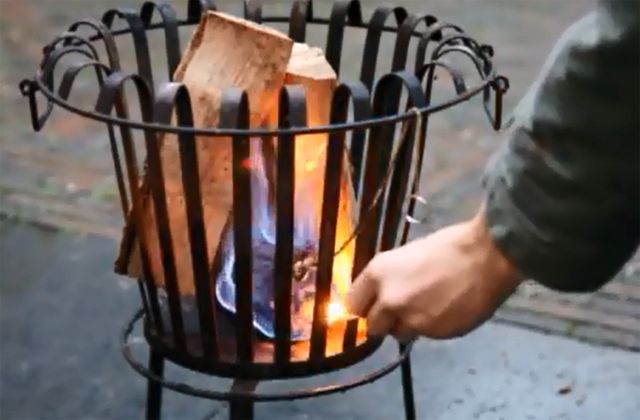 When you place a fire pit on a terrace, it's a good idea to place it on a stone floor to prevent the ash from burning wooden planking. Make sure you place the fire pit far away from everything that can catch fire. Think of dead grass, dead leaves, a barn or a tree.
OTHER IMPORTANT MATTERS TO CONSIDER
Don't extinguish the fire with water, since the sudden change of temperature can damage your fire pit. Instead, use sand or mud. Use a spark screen to prevent sparks from burning anyone. In addition, keep little hands away from the danger zone. There are various accessories available for the fire pit so that, for example, you can turn or add logs from a safe distance. If you are not using your fire pit in the winter months, cover it with a heavy waterproof cover to protect it from the changes in weather conditions.