Hoe werkt de brikettenstarter?
De brikettenstarter
Iedereen weet: een goed begin is het halve werk. Er is maar één veilige, snelle en eenvoudige manier om een The Bastard BBQ aan te steken: met een brikettenstarter.
Hoe kan een metalen cilinder wonderen verrichten? Wie heeft het niet meegemaakt dat hongerige gasten wachten, je een tafel vol gerechten hebt staan en de briketten niet aan willen? Eigenlijk is het heel simpel en er is maar één manier die je moet weten: het gebruik van een brikettenstarter. Aanbevolen door barbecueliefhebbers uit alle windstreken!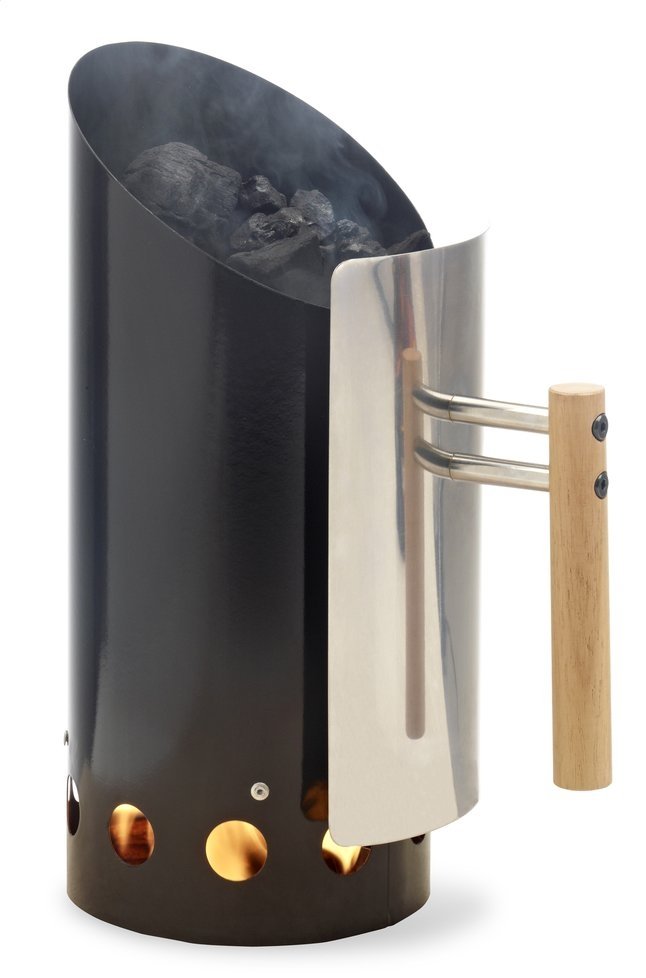 Hoe werkt de brikettenstarter?
De brikettenstarter zorgt voor een snelle en veilige ontbranding van briketten zonder gebruik te hoeven maken van aanmaakvloeistoffen. Het is eenvoudig in gebruik: Vul de brikettenstarter met een aantal aanmaakblokjes en steek deze aan. Wacht totdat deze goed branden en vul de starter dan met het gewenste aantal briketten of houtskool. Wacht totdat de vlammen er bovenuit komen en de briketten een grijze kleur vertonen. Gebruik eventueel handschoenen en giet vervolgens de briketten in de barbecue. Klaar is Kees...!
Vragen over de brikettenstarter? Neem contact op!
Wij hopen je met deze uitleg een stukje op weg te hebben geholpen bij het gebruiken van de brikettenstarter. Heb je toch nog vragen? Schroom niet en neem contact op met onze klantenservice. Zij kunnen jou nog verder advies geven over het aansteken van de barbecue of tuinhaard en helpen je graag!