Assortment Barbecook

Barbecook: outdoor cooking for lovers
Grills such as grilling was once intended, but with the ease of use of today: that's what you do with Barbecook's outdoor cooking products.
View all the most popular Barbecook products on this page. Like the grill, the smoker and the tripod. Perfect for garden and camping. Discover why this brand is No. 1 for many serious barbecue lovers!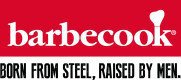 Delicious barbecuing without primitive hassle
Barbecook has been a well-known brand among avid outside-eaters since 1985. People who like to enjoy a self-grilled piece of meat or a hand-smoked fish. But preferably without primitive hassle or complicated operation. This is possible with Barbecook barbecues, smoke ovens or tripods.
Starting to smoke has never been so healthy, with the Barbecook smoker. Without oil or other (unhealthy) fats, you prepare the best dishes in no time. Not just meat or fish! You can also smoke vegetables, crustaceans or cheese. Actually all the food that you would also put on an "ordinary" barbecue. But with the Barbecook smoking oven almost every dish provides that typical, summery smoky taste. You happy, guests happy!
With the smoke ovens of Barbecook, convenience comes first. All sorts of extras ensure a pleasant user comfort during smoking. For example, a built-in thermometer and practical side doors to follow the smoking process with your own eyes. In short: all details have been thought of to achieve an oven-like, no delicious result.
3 benefits of the Barbecook smoker
√ Healthy preparation of every meal
√ Simple cleaning
√ Wonderful smell and atmosphere
Read more about smoking food with Barbecook here.
Barbecook tripod
Always been fond of campfires? Then the Barbecook tripod is the perfect product for your backyard or camping party. It does not get any simpler: fold out the tripod and place the fire bowl underneath. Throw in some logs and burn the fire. Then attach the grill grid to the chains and hang it above it. Eat on it ... At the table! Also nice: hang a simmer pot at the top. Ideal if you want to prepare something different.
3 benefits Barbecook tripod
√ Collapsible and parts to be used separately
√ Barbecuing as barbecuing was once intended
√ Prepare different types of food

Do you get excited from Barbecook products as well Then immediately take the summer home the summer with a barbecue, smoker, tripod or the many other products of this popular brand. Of course via Firepit-online.com!